UiPath boosts academic ties in India by 50% compared to previous year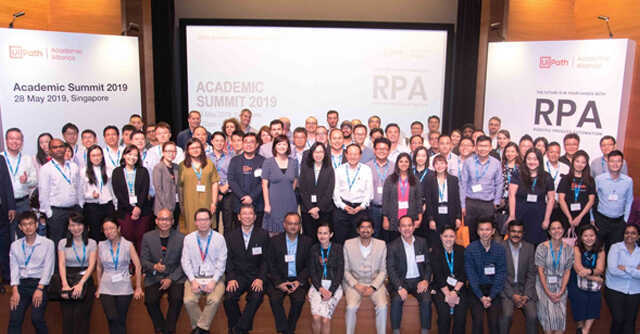 Enterprise automation software company UiPath said that its Academic Alliance members in India have jumped by 50% as compared to the previous year.
The company has forged alliance with over 1,000 higher education institutions across the globe to provide curricula on robotic process automation.
The Academic Alliance provides free courses, free UiPath software for students and educators along with the ability to network with the community of global RPA professionals.

Some of the company's Alliance members include the likes of Amity University, SRM University, Kalinga Institute of Technology, Chandigarh University, Bharathiar University, Thiagarajar College of Engineering and Vellore Institute of Technology, among others.
"Robotic Process Automation has been spearheading digital transformation journeys across the globe and this has created opportunities for students to build a career in this niche space," said R.S. Bawa, Pro-Chancellor, Chandigarh University.
Over 50 such higher educational institutions have integrated RPA into their curriculum as part of their undergraduate and post-graduate programmes.

The UiPath Academic Alliance has till date educated more than 2.45 lakh students and professionals in automation in over 63 countries, helping about 30,000 of them in employment.
An October 2020 survey by Deloitte showed that 78% of organizations are already implementing RPA, while Gartner predicted that 90% of large organisations will have adopted some form of RPA by 2022.
"Today, with opportunities to learn from industry experts and peers in developer communities students are able to deliver from day 1 on new business process transformation projects", said Mudit Kulshrestha, Professor at Great Lakes Institute of Management.

According to a 2019 research report by Kenneth market, India's RPA market will grow at a compound annual growth rate of 20% between 2019-2025.
A more recent study by Statista.com in August this year showed that the global RPA market will touch $13 billion by 2030.
---