DMRC unveils first prototype of indigenously developed universal driving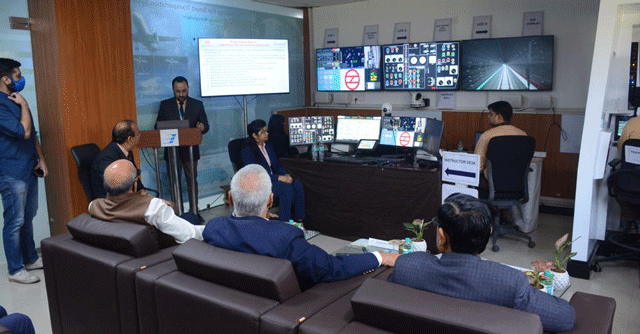 Delhi Metro Rail Corporation (DMRC) in partnership with Bharat Electronics Limited (BEL) unveiled the first prototype of an indigenous Rolling Stock Driver Training System (RSDTS).
DMRC signed an MoU with last year to develop such a system.
BEL said that the Universal Driver Training Simulator for Rolling Stock (i-UDTS), system will be useful for training metro and railway train drivers and also evaluating the driving skills of a working train operator, usually done periodically for safety considerations.

BEL claims this will be the first indigenously developed universal train driving simulator that can be suitably modified for any metro system or railways.
"A decision support system for various levels of management is being developed besides transition towards predictive maintenance regime from the conventional periodic maintenance regime using artificial intelligence and machine learning. At present, three systems, namely automatic fare collection, lifts and escalators and wheel monitoring system of rolling stock have been covered in the first phase of the development," BEL said.
Meanwhile, DMRC and BEL have also demonstrated the functioning of a Super Supervisory Control and Data Acquisition (SCADA) system, which is being developed as a monitoring system for equipment and assets to rationalize maintenance periodicity, manpower requirement and spares management, as claimed by the companies.

---