Meta postpones end-to-end encryption by default on Messenger and Instagram until 2023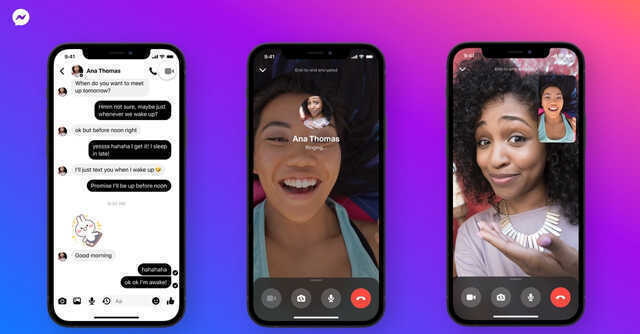 Facebook and Instagram's parent company Meta has postponed the rollout of end-to-end encryption of messages by default on the two social media platforms until 2023, reported The Guardian. The company was earlier planning to roll it out sometime in 2022.
End-to-end encryption by default is currently available only on WhatsApp, while on Facebook Messenger it is an optional feature. The option to make voice and video calls end-to-end encrypted was recently added on Messenger.
The Guardian report indicates the decision was undertaken in the light of mounting pressure from governments, many of which believe that encrypted messaging platforms protect child traffickers by preventing law enforcement agencies from seeing the content in a message.

Privacy advocates on their part have argued that weakening encryption in messaging services would make it easier for the government to spy on activists, journalists, and opposition leaders. Encrypted messaging was one of the reasons why many governments allegedly turned to spyware such as Pegasus to snoop on their critiques.
Meta has been criticised time and again for its lackluster attitude towards user privacy. However, the company has been a firm advocate of end-to-end encryption and despite pressure from various governments has refused to give up on it.
The new IT rules (Intermediary Guidelines and Digital Media Ethics Code) 2021 in India also require social media platforms to comply with the traceability clause, which mandates them to provide the details of the originator of the message for law enforcement.

The government of India has maintained that it doesn't require intermediaries to break or weaken encryption and use the hash value of messages for identifying originators. Meta has argued that "traceability requires messaging services to store information that can be used to ascertain the content of people's messages, thereby breaking the very guarantees that end-to-end encryption provides."
In 2020, Meta had added the option to merge Instagram Direct Messages with Messenger, allowing users to send messages across both platforms.
---