Chipmakers show early appetite in WiFi 7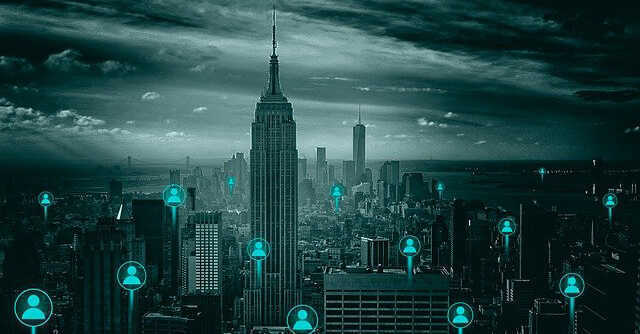 Taiwanese chipmaker MediaTek has reportedly planned demonstration of WiFi-7 at the CES 2022 in January, claim news reports.
The company mulls to be one of the early adopters of the technology and may roll it out in Q2 2022 with a planned general availability sometime in 2023, the reports added.
Intel too has shown keen interest in the technology and has been talking about its benefits and features via videos and papers.

Institute of Electrical and Electronics Engineers (IEEE) and WiFi Alliance, the two global agencies responsible for the development and adoption of WiFi technology, have initiated the development of WiFi-7 as its customary to start the process as soon as the latest WiFi standard (WiFi-6) hits the market.
WiFi-6 was launched in 2019 and its upgraded version WiFi 6E or WiFi Extended was rolled out in December 2020. Designed to address the congestion on WiFi networks especially with the proliferation of the Internet of Things (IoT) devices, WiFi 6 was a major upgrade over its predecessor in terms of speed, security, and allowing multiple devices to operate and deliver peak performance.
WiFi-6E took things to the next level by offering the option to access the 6GHz wireless band that allows up to 1,200 MHz of additional spectrum, resulting in more bandwidth and lower latency.

WiFi-7 too will support the 6GHz band, but its main selling point is its higher throughput.
According to IEEE, WiFi-7 will offer data speeds of up to 46 Gbps as compared to up to 9.6Gbps data speeds on WiFi 6. WiFi-7 also has a higher channel width of up to 320Hz as compared to 160Hz on WiFi-6.
It is one of the reasons why WiFi-7 can muster higher data speeds as channel width controls how broad the signal is for data transfer.

Carlos Cordeiro, Wireless CTO, Client Group at Intel, also highlighted some of the key benefits of WiFi 7. In addition to wider channels and faster modulation, he also talks about Multi-link operation (MLO), which will allow devices to simultaneously send and receive data across different bands and channels. This would lower latency, improve reliability by packet duplication and assign data flows to specific links based on the requirement of the app.
Cordeiro feels this will be a huge boost for applications in AR-VR and industrial IoT.
The development process of WiFi-7 is at the very early phase without any draft specification, said IEEE 802.11 Working Group that creates Wi-Fi standards, in a paper published in 2020.

The initial draft for WiFi-7 was supposed to be completed by March 2021 and the final version is proposed to be released in early 2024, as per the paper. Early support from chipmakers such as MediaTek and Intel might speed up the development process and lead to an early rollout.
---