India's colocation data centre biz to double to 1008 MW by 2023: JLL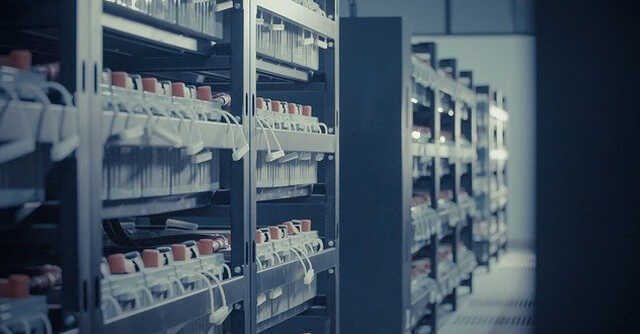 India's colocation data centre industry is expected to double its capacity from 499 megawatts (MW) in the first half of 2021 to 1008 MW by 2023, as per a new report by JLL Research.
This would trigger a requirement of over five million square feet of real estate.
The colocation data centre also referred to as 'colo,' is a large data centre facility that rents out the infrastructure, power, bandwidth, and security to companies that have their storage, servers or other network equipment, but do not have the resources to maintain their own data centre.

These data centres are likely to come up in Mumbai and Chennai, given the two metros access to a reliable power supply and undersea cable landings, the report states.
JLL Research attributes the growth of data centres business to the draft Personal Data Protection Bill (PDP) which was finalised and adopted by the Joint Parliamentary Committee (JPC) early this week after two years of deliberation.
The PDP Bill mandates companies to store a copy of data locally and also prohibits the processing of critical personal data outside India.

The bill is likely to be tabled in the winter session of Indian Parliament, reported Mint.
In 2020, the government also announced its Data Centre Park Policy and the plans to create four Data Centre Economic Zones to make India a global hub for data centres. Several Indian states including Maharashtra, Uttar Pradesh, Telangana, and Orissa have also formulated policies to attract data centres companies.
In 2020, the Maharashtra government signed an MoU with 15 companies for investments worth Rs 34,850 crore. Half of these companies were reportedly in the data centre business.

"The colocation industry is expected to benefit from the legislation due to the prerequisite for data storage in the country," Rachit Mohan, Head, Data Center Advisory – India, Co-Head, Office Leasing Advisory – Mumbai, JLL said in a statement.
Mohan said, "The potential of the industry is evident from the fact that three central legislations and four states have enacted data centre sector policies while four more states are in the process of notifying their policies."
---