Panasonic India rolls out platform for manufacturers who seek to digitise operations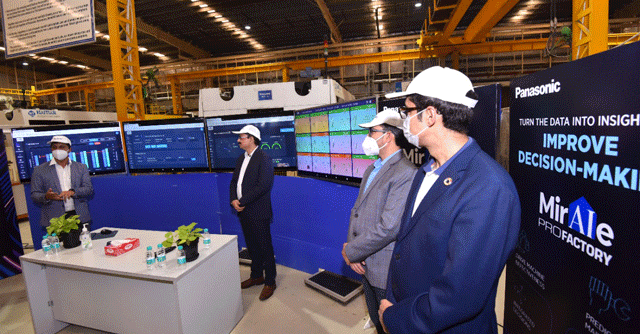 Panasonic India today launched 'Miraie profactory', a smart factory platform that leverages Industry 4.0 technologies such as cloud, IoT, analytics, mobile app, among others.
Designed by the company's India Innovation Centre, the solution has already been deployed its own facility in Haryana's Jhajjar.
"In our pilot projects, we have been seeing an increase of 8%-15% in manufacturing facility productivity. Panasonic's Miraie Profactory platform aims at empowering enterprises who are in process of digital transformation," said Manish Sharma, CEO, Panasonic India.

According to Panasonic, the solution is customizable for basic and advanced use cases, and can be used for various smart factories.
Masafumi Himeno, Divisional Managing Director, Panasonic Smart Factory Solutions India, said, "Panasonic Smart Factory Solutions India (PSFSIN) facility in Haryana is strategically aligned with the Government of India's Make-In-India and Skill India initiatives.
Further, the advancement in wireless technology (for example 5G) will drive greater adoption of cutting-edge technology at manufacturing facilities across the country in the future."

---