PayTm founder says Cryptocurrencies are here to stay in the long run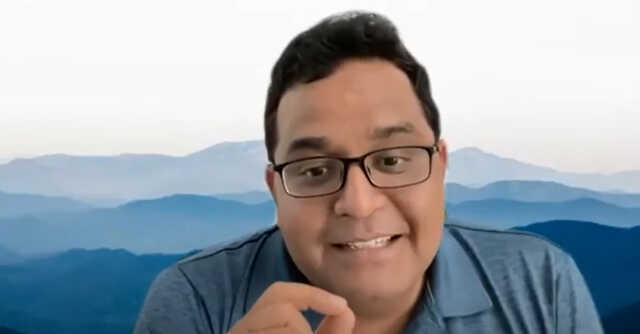 Digital payments company PayTm's founder Vijay Shekhar Sharma believes that cryptocurrencies are here to stay, and its technology, called as cryptography, will be mainstream in a few years.
Sharma said on Friday that Cryptography will become like the internet and will be a part of daily life in about five years.
In simple terms, Cryptography refers to a method of protecting communications, information and relevant data through the use of encrypted codes. This allows only the intended user to access and process the information. These codes are usually based on algorithms, which are rule-based mathematical concepts.

The PayTm founder made the comments at an online event hosted by the Indian Chamber of Commerce on Thursday.
"I am very positive about cryptocurrencies. It is fundamentally based on cryptography and will be the mainstream technology in a few years like the internet which is (now) part of daily life," said Sharma.
Asked by a viewer, if PayTm will be venturing into the cryptoexchange market, Sharma replied, "100%. We will be venturing in cryptos. There is no confusion."

The comments come just after a day the cryptocurrency market crashed in the country, after media reports said that the government is set to introduce a new cryptocurrency Bill in the Winter Session of the Parliament, set to begin on 29 November.
"I fundamentally believe that the government should officially take a stand (on cryptocurrencies), as it will solve doubts in investors if they should venture into the market or not," Sharma said.
On the Lok Sabha website, the government said that the Bill will prohibit private cryptocurrencies in India, with certain exceptions to those that are necessary for the functioning of underlying technologies. The Reserve Bank of India also plans to create a framework to make India's own official digital currency that will be issued in due time by the apex regulatory body.

As of today, there are no particular regulations or a ban on the use of cryptocurrencies and the technologies/applications associated with the same.
---