AWS previews RoboRunner, an IoT tool to manage robot fleets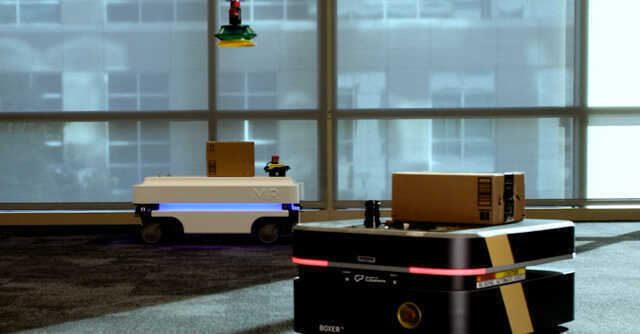 Amazon Web Services has launched the AWS IoT RoboRunner, a cloud-based tool aimed to help robotics developers to run, scale and automate simulation without the need to manage any infrastructure.
The tool was launched at AWS Re-invent, the flagship annual event of AWS, underway in Las Vegas.
Channy Yun, Principal Developer Advocate, AWS, said in a blog post, "As we worked with robot developers and operators, we have repeatedly heard that they face challenges in operating different robot types in their automation efforts."

These different robot types include the likes of autonomous guided vehicles (AGV), autonomous mobile vehicles (AMR) and robotic manipulators. In robotics, a manipulator refers to a device that can handle materials without any direct physical contact by the operator.
With many enterprises using different types of robots from multiple vendors, it becomes difficult in terms of software integration, especially when a new robot needs to be added to an autonomous operation.
RoboRunner, which is in public preview now, will work to make it easier for enterprises to ensure all the different robots in their ranks are working in tandem. "RoboRunner lets you connect your robots and work management systems, thereby enabling you to orchestrate work across your operation through a single system view," said Yun.

Yun said that the technology stems from services built for the Amazon Fulfilment centres. TO begin the process, the enterprise has to create a profile for the facility in the main management console, while the RoboRunner will run in the background to create repositories to store robot, destination and task data. The robots working in the entire site become a part of the 'fleet', managed by RoboRunner.
RoboRunner will also offer Application Program Interfaces (APIs) that can be used by developers to build and customise user applications according to different metrics.
---