Five Indian EV startups to watch out for in 2022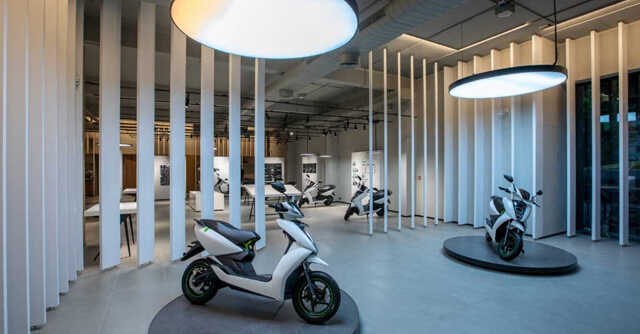 With rising fuel prices and a growing list of auto companies focusing on electric vehicles (EVs), it's clear that batteries not petrol will drive vehicles in future. But despite interest from industry, government and even customers, there are problems that are yet to be solved. Companies like Tesla may have led the charge for EVs globally, but they see no real future for their businesses in India just yet. Instead, Indian startups are taking things forward here.
Ola Electric Mobility
After almost a year hyping its electric scooters, Ola Electric is all but ready to start deliveries in 2022. The company has said that the first batch of the Ola S1 and S1 Pro scooters will be delivered from December 15, Ola chief executive Bhavish Agrawal had announced on Twitter last week. The company was expected to start deliveries by late November, but had to delay them due to a semiconductor crisis that has affected electronics and auto makers worldwide.

The electric mobility arm of ride-sharing firm Ola also plans to set up a ₹2,400 crore (US$320 million) manufacturing plant in Tamil Nadu. The company calls this the "Ola FutureFactory" and it has an annual production capacity of 10 million units.
Ather Energy
Bengaluru-based Ather Energy commissioned its second manufacturing unit in Hosur, Tamil Nadu last month, to cater to "growing demand" for the Ather 450 and 450 Plus scooters. The company said the plant should be ready in 2022 and it will add 120,000 to its manufacturing capacity, taking it to 400,000 scooters per year. It will also be used for manufacturing lithium-ion batteries.

The Hero Motocorp backed company is one of the oldest EV firms in India, and provides over-the-air (OTA) updates to its customers, much like other electric vehicles. It raised about ₹260 crore in November, led by Flipkart co-founder Sachin Bansal. In October, the company said it had clocked twelve-fold growth over the last year and had been achieving 20% month-on-month sales growth since November 2020.
Bounce
Ola isn't the only ride-sharing firm that has pivoted to the EV market. Bengaluru-based Bounce announced its first electric scooter on December 2. Unlike other EV players, Bounce is betting on a 'battery as a service model', and plans to offer its electric scooter sans battery at a price point of Rs. 45,099 (Delhi ex-showroom). Customers will be able to swap out their batteries at dedicated locations by paying a fee of Rs. 80.

The company partnered with smart parking solutions firm Park+, on December 1, to setup over 3500 battery swapping stations in 10 cities in the country. The company told TechCircle last week that it plans to scale up to 20 cities in the next year.
Bounce will also be selling a version of its scooter with pre-fitted batterites, which will be priced at Rs. 68,999.
BluSmart Mobility

While Ola and Bounce have gone from ride-sharing to EVs, BluSmart is running its EV-based ride-sharing platform. On November 17, the company announced that it plans to add 100,000 electric taxis across "mega cities" in India in the next five years. The announcement came weeks after auto-maker Tata Motors announced that it had received an order for 3500 XPRES-T EVs from BluSmart Mobility.
It had raised $25.7 million in a Series A funding round led by BP Ventures, Mayfield, Survam Partners and 9Unicorn fund in September. It has raised a total of $36mln between its seed round and Series A. Jio-BP, a joint-venture between Reliance Industries Limited, and BP Mobility Limited had also partnered with BluSmart in September to set up the company's charging infrastructure business, which the company has claimed, is already profitable.
Exponent Energy

Exponent Energy is perhaps the only EV startup that doesn't make its own electric vehicles. Instead, the company has developed a "Flexible Energy Stack", which is a combination of hardware and software. It claims that this will charge any electric vehicle from 0-100% in 5-15 minutes.
The company was started by Arun Vinayak, who was the chief product officer (CPO) of Ather Energy, and Sanjay Byalal Jagannath, who was the hardware strategy sourcing and cell strategy lead at Ather. The company will initially work with commercial EV firms, but could easily extend its technology to passenger EVs as well.
---