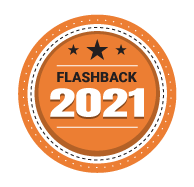 The Indian space-tech sector is a burgeoning industry in the making. Ever since the Indian central government took steps to privatise the space sector and bring more companies to the fold, a number of players have looked to make a big splash. As 2022 nears, most of these startups are promising the launch of their first space mission. Some of them are also building platforms that would democratise access to space technologies for companies in India and beyond. On this note, here's looking at five of the most promising Indian space-tech startups to watch out for in 2022.
Agnikul Cosmos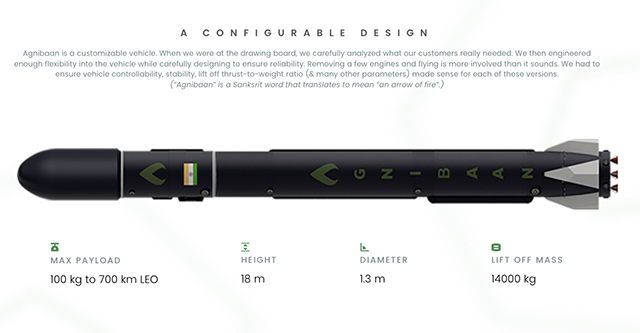 Credit: Agnikul Cosmos
Through 2021, Agnikul Cosmos managed to test-fire and showcase its semi-cryogenic second stage rocket engine, which it calls the Agnilet. The company claimed that it was the first of its kind in the world, with the startup's co-founder and chief operating officer, Moin SPM, telling TechCircle in November 2021 that the engine was fully 3D printed as a single piece. This made it the only rocket engine so far in the world to include any additive processes in its making.
"We are spending about Rs 10-15 lakh per engine, and once we receive an order, can produce an engine fully within 72 hours," Moin had said. This, he said, is expected to fire its first salvo in mid-2022, followed by more launches by the end of 2022. The rocket, which is called 'Agnibaan', will carry up to 100kg payloads to deploy small satellites in low-earth orbits (LEOs).
Skyroot Aerospace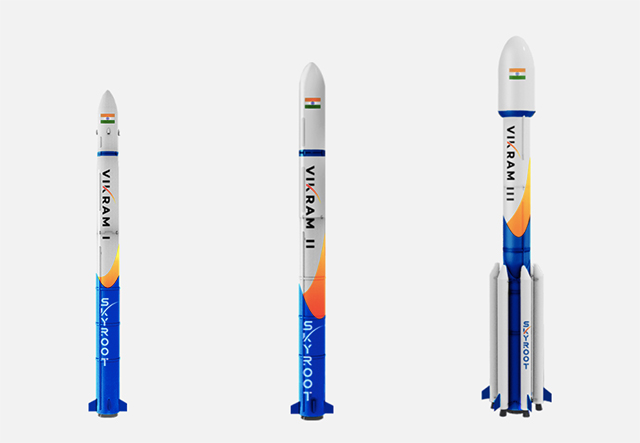 Credit: Skyroot Aerospace
Alongside Agnikul, Skyroot is one of the biggest names in the Indian space-tech arena. Founded by ex-Isro scientists who had worked on the Geosynchronous Satellite Launch Vehicle (GSLV)-Mk. III at India's space research association, Skyroot recently successfully test-fired India's first fully cryogenic 3D printed liquid propulsion engine – which it calls 'Dhawan'.
Skyroot's approach involves two different engine forms – a solid propulsion engine under a series called 'Kalam', which was test-fired at the end of last year; and the aforementioned 'Dhawan'. The former is what's set to launch some time in 2022, with its first rocket, called 'Vikram-I', set to fly into orbit powered by the made in India 'Kalam' engine.
The more futuristic 'Dhawan' series liquid propulsion engines will follow suit in 2023, if all goes to plan.
Pixxel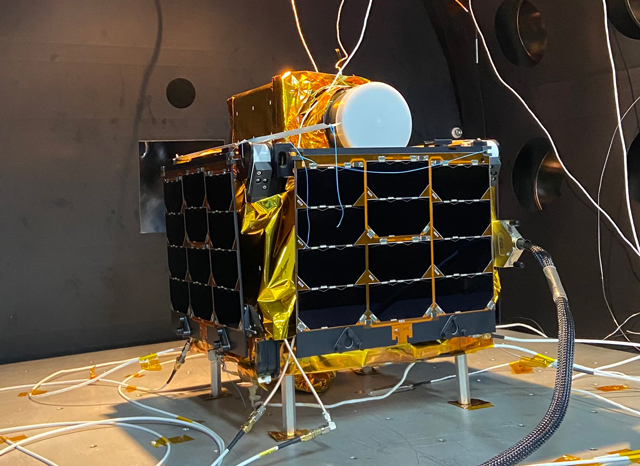 Credit: Pixxel
2021 was supposed to be the big year for Pixxel, which has designed and built its own hyperspectral imaging satellites – and was supposed to launch the first of its planned 36-satellite constellation in early 2021. However, a last-moment software glitch took them out of the satellite payload of the Indian Space Research Organisation (Isro)'s Polar Satellite Launch Vehicle (PSLV)-C51 mission.
Pixxel CEO and co-founder, Awais Ahmed, told TechCircle recently that it now seeks to launch two satellites in early 2022, while a third one is being tested as well. The company will also start serving its imagery and data to clients that it has already onboarded, once the first two satellites are up in orbit – making 2022 the year when an Indian startup starts serving global companies with ultra-high-res satellite data.
Bellatrix Aerospace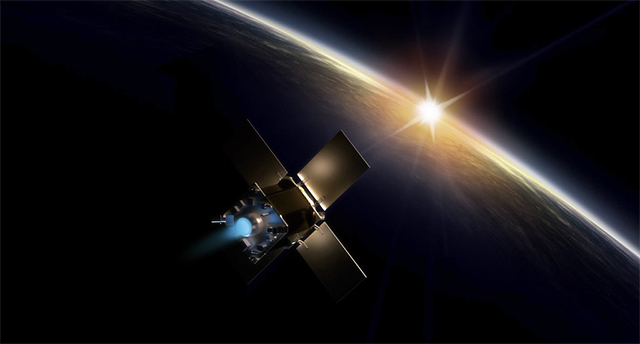 Credit: Bellatrix Aerospace
Eventually, Bellatrix Aerospace reportedly wants to launch its own rocket. Next year, however, will be a soak test of its proprietary hall-effect thruster, which it developed and tested recently at its facility at the Indian Institute of Science, Bengaluru. To test this, the private space company has tied up with the European Space Agency (ESA), which will deploy its thruster in one of the satellites that would be launched in an upcoming mission.
Bellatrix has reportedly claimed that its thrusters, which are a form of electric propulsion systems fitted to make satellites work properly in space, can bring the tech to small satellites – instead of being reserved only for large ones. As demand for small satellites grows, Bellatrix's 2022 test launch may prove critical to its future plan of an orbital launch vehicle (OTV).
The ambitious OTV will reportedly work as a 'space taxi', wherein it would reside in the LEO, and deploy small satellites to respective slots after receiving the payloads from a shuttle. The company has signed a memorandum with Skyroot for the latter, which will reportedly come into effect in 2023.
Dhruva Space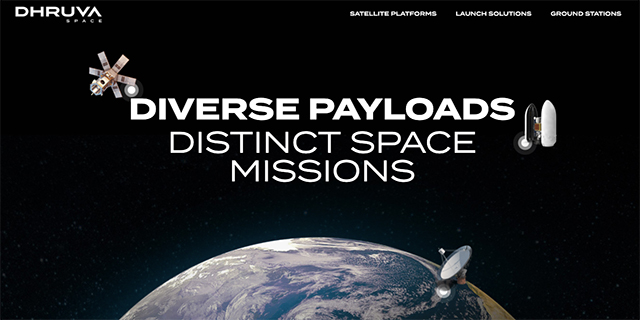 Credit: Dhruva Space
Like Pixxel, Dhruva Space also wants to deploy LEO satellites to offer satellite imagery and data services to clients. However, it reportedly plans to deploy multiple constellations depending on the kind of demand its clients have. Interestingly, it also aims to have its own ground and launch stations, offering them as services for companies that want access to space.
2022 will likely become the year of Dhruva Space's first satellite launch, which its founder had hinted at in a statement when the company announced its latest funding round of about $2.9 million in October 2021.
---