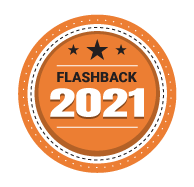 Pandemic has played a key role in driving interest in gaming. Even after the return to office and schools, the number of people taking up gaming or time spent on gaming has remained strong. As we head into the third year of the pandemic, we look at some of the trends in the gaming industry that will dominate headlines in 2022.
NFT in gaming
Non-fungible tokens (NFT) have changed the definition of purchasing and owning digital assets by converting them into non-interchangeable units of data stored on Blockchain. Just like an artwork sold as NFT on marketplaces such as Open Sea, gamers can purchase and own in-game assets as NFTs. Game developers can list special items or accessories as NFTs in the games and players can buy them in auctions using cryptos. The big deal here is that players can sell or exchange in-game NFTs they own to other players. NFTs have already got the attention of major gaming companies such as Ubisoft, which is said to release NFT-based gears in its Ghost Recon game series.
Also read: Indian mobile game developers pivot to eSports for next big break
Return of offline eSports
After the pandemic, most eSports tournaments shifted to online-only mode. With the growing vaccination coverage, and the threat of Covid-19 not as strong as it was a few months ago, many of the eSports tournaments have resumed in a hybrid format. Going forward we can expect offline eSports tournaments to return in larger numbers.
Mobile gaming will continue to dominate
The sheer volume of gamers who play on smartphones and tablets makes it the biggest gaming platform. According to AppAnnie, consumers spent 50% more on mobile games than all other gaming platforms combined in 2021. Experts believe this trend will continue in 2022 as more games will support cross-play gaming. Also, after the pandemic, more people have taken up casual gaming. Opportunities to earn money will also continue to attract new players to mobile gaming.
Crossplay gaming
For years, gaming has been classified based on the platforms they run on -- console, PC and smartphones. These platforms have restricted gamers from playing against opponents on other platforms to tie them to their ecosystem. However, game developers are pushing to let gamers from different platforms to play together. Also referred to as cross-play gaming, this will allow players on a mobile device play against someone with a console or PC.
VR gaming
Virtual reality (VR) has been in existence for years and gaming was one of its first use cases. However, its application has been limited to a few markets such as the US. Many believe this would change in 2022 owing to the interest in Metaverse and also because many smartphone OEMs are expected to take another shot at it. Untethered VR headsets are likely to dominate the market in 2022.
Also read: Investments in gaming startups soar to five-year high
Cloud gaming
Despite the enormous hype, cloud gaming has failed to live up to the expectation. The launch of Xbox Cloud gaming was marred by glitches. Google Stadia also had its issues. There were barely any exclusives to attract players to it. With the emergence of more service providers in this space, the competition is expected to intensify and we may see big upgrades in infrastructure, to improve the gaming experience.
eSports in casual games
The interest in eSports and the competitive element it brings to gaming is encouraging game developers to incorporate eSports mode in their games. Until a few months ago this was limited to a few battle royal games such as PUBG or Fortnite. That has started to change and games such as WCC3 now offer the option to organise eSports. More games are expected to join the bandwagon in 2022.
---