Revenue models help determine how a business will generate income for sustainable growth, a blueprint for describing how products or services are made, distributed and sold to make a profit. A large part of this is about understanding market forces, knowing the target audience, and where to focus internal resources. Traditional revenue models, such as transactional, markup, subscription, licensing and advertising, are perfect for start-ups when considering "How will my business generate income?".
But for established organizations, it's time to start thinking beyond the traditional revenue model and discover additional monetization opportunities using technology. We're all familiar with the phrase "You have to spend money to make money", but perhaps no one could predict just how much technology would be required during 2020, putting the need ahead of the return of investment (ROI) considerations. While investment in technology soared in the last 18 months, there's no sign of it slowing down. 
The pandemic has certainly accelerated investments in cloud technology, especially with increased remote working exceeding all expectations. In a recent annual study by SWZD on 'The 2022 State of IT', 64% of enterprises said they plan to raise their IT budget in 2022, but the return on investment (ROI) entirely depends on which area of Information Technology (IT) the company is investing into. 
Insights from Gartner's Annual CMO Spend Survey 2021 reported martech spend now makes up 26.6% of total marketing budgets in 2021. The report also highlights marketing budgets were severely reduced in the last 12 months, which meant CMOs had to reprioritize marketing investments rapidly, resulting in a significant uptick in martech investment.
So, having invested, how can marketers best leverage martech for additional revenue streams? The answer lies with the ability to unleash the true power of your data. Marketers are increasingly held responsible for an organization's overall performance; therefore, implementing martech tools relevant to your business can help accelerate revenue growth. 
Using martech for tracking and data analytics, intelligent insights are revealed that support decision-making, control costs, automate processes, and improve efficiencies: 
Maximize Efficiencies
Marketing tools that break down silos, improve team communication, and automate workflows will improve the meeting of deadlines, eliminate waste, such as redundant content, and enable real-time tracking of the campaign or individual contribution progress.
Improved Conversions
Having clear visibility of where bottlenecks occur and quickly resolving them helps improve funnel conversion rates and continually improves internal processes. 
Cost Optimization
Optimizing cloud storage for large volumes of consolidated marketing data can reduce costs for global enterprises, while cloud auto-scaling tools and services continuously optimize server costs to match capacity with demand. 
Intelligent Insights
Predictive data analytics can efficiently empower marketing teams to channel resources. The ability to monitor market forces, industry trends, marketing spending, and customer lifecycles can help strengthen engagement and lead to better-informed decisions.
Bottom Line
Unfortunately, there is no one-size-fits-all solution for guaranteed marketing ROI. Planning for and investing in digital technology may feel daunting, especially if organizations are trying to avoid extra spending. However, investing in the right technology can help marketers achieve more. Going beyond a technology strategy and instead implementing digital technology that allows organizations to understand better and engage their customers, an organization will reap the rewards by creating a scalable, time- and money-saving digital future.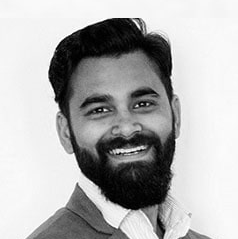 Vaidant Singh
---
Vaidant Singh is the Chief Marketing Officer of SourceFuse Technologies.
---