PM Modi launches blockchain-based digital degrees at IIT Kanpur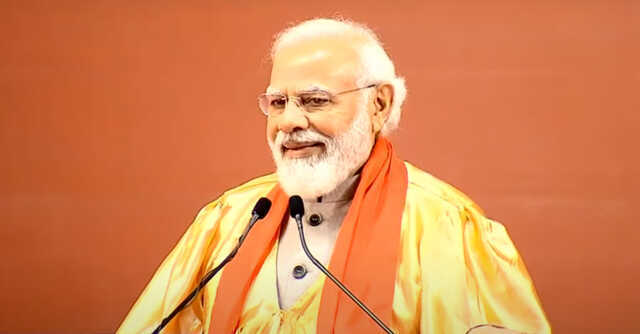 Prime Minister (PM) Narendra Modi, today, launched a blockchain-based digital degree initiative at the Indian Institute of Technology (IIT), Kanpur. Under the new initiative, degrees at the 54th convocation of IIT Kanpur today were all issued using an in-house blockchain-based platform, which is built under the National Blockchain Project (NBP). The platform allows degrees to be verified anywhere in the world, and makes them near impossible to forge.
The National Blockchain Project is incubated under IIT Kanpur and funded by the National Security Council Secretariat, which aims to "develop e-governance solutions using blockchain technology", according to its website. The NBP also works on projects to build secure healthcare platforms, using blockchains for land records and more.
To be clear, IIT Kanpur isn't the first college in India to issue digital degrees. The Delhi University (DU) issued over 21,000 digital degrees in June this year, though the University hasn't said whether the platform is built using blockchain technology. DU has also built a "Digilocker" database for such degrees.

"Today is a day of double happiness for Kanpur. On one hand, Kanpur is getting (a) metro rail facility and on the other hand, the world of technology is also getting priceless gifts from IIT Kanpur," the PM said at the event.
The PM is also scheduled to inaugurate the completed section of the Kanpur Metro Rail Project after attending the convocation. The project is set to span 32km across the city and will be built at a cost of Rs. 11,000 crore. It is said to be the fastest built metro project in the country so far. Uttar Pradesh chief minister Yogi Adityanath kicked off construction for the project in November 2019, and the first trial run was held in November this year.
---