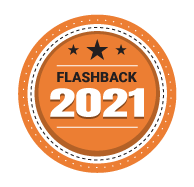 Every year, a bunch of existing technologies head towards obsolescence. Following the natural rules of innovation and the way technology evolves, old tech gives way to the new -- and 2022 will not buck the trend in any manner. From a host of consumer technologies, to innovations in the enterprise sector impacting businesses around the world, here's looking at a host of technologies that will head towards obsolescence in 2022.
USB-A ports
The adoption of the reversible connectivity port has grown steadily, and 2022 is likely to be the year when the USB-C port becomes more ubiquitous. From Windows laptops and Macs, to Android phones -- most device manufacturers have already adopted USB-C. Other hardware categories are also increasingly adopting the latter, making them more mainstream in enterprises, too. This means the demise of the long-standing USB-A port, which has so far served as the medium for most external storage drives so far.
Wired audio
2021 saw a massive influx of mainstream true wireless earphones catering to affordable categories. This essentially suggests that in 2022, wired audio is likely to become even less universal. A gold standard of personal audio that has been around for years, wired audio is on its way out -- a prospect further heightened with Bluetooth being found even in the base variants of the most inexpensive cars. Professional audio, meanwhile, is likely to keep wired sound alive -- with audiophile personal gear and professional instruments sticking to 6.5-inch adapters.
3G connectivity
2022 is set to be the year of 5G connectivity. From ubiquitous 5G connectivity around the world to India's first consumer 5G network, 2022 is slated to be the year when 5G spreads across the world. While 4G networks will exist alongside 5G through the year, this likely rings the death bell for 3G connectivity. In India, this can have a major impact in offering internet connectivity to wider sections of users.
Also read: Microsoft is planning a foldable smartphone that folds thrice
Large-screen phones
Through 2022, a larger number of foldable smartphones are expected to come to the mainstream mobile phone industry. Devices from Oppo, and even Xiaomi and OnePlus are tipped to join Samsung and Motorola -- which in turn will likely lead to lesser prices. As a by-effect, 2022 will likely lead to a now-near-certain death of this segment called 'phablets'. Foldable phones are slated to bring in devices with displays larger than 7.5 inches, in a generally phone-like form factor -- which means that smartphones will trade massive screen sizes for enhanced ergonomics.
General developers
The rise of low-code and no-code platforms have been marked quite well, through 2020 and 2021. As a result, the prevalence of the mainstream, general app developer is likely to reduce -- giving way to the citizen developer who can use plug-and-play services to build products to their own needs. The decline of basic app developers will also likely give way to specialised developers in artificial intelligence, machine learning and related fields -- hence increasing opportunities for niche developers.
Sales and customer representatives
The prevalence of natural language processing (NLP)-based automated conversation platforms, referred commonly as chatbots, have seen a major boost through the Covid-19 pandemic. This means that the bulk sales callers and customer service representatives may see an eventual decline through 2022 -- as more businesses adopt automated conversation services to cater to user queries.
Conventional data centres
This one's a bit of a foresight towards the future, but the rise of web3 is irrefutable. As a result, as Web3 deployments increase in mainstream businesses, the use of the conventional data centre is likely to be challenged. To be clear, this does not quite mean that mainstream businesses would shift to decentralised platforms as early as 2022, but the first steps of the transition will likely take place from the coming year itself.
---