Tesla could get tough competition for its driverless cars in 2-4 years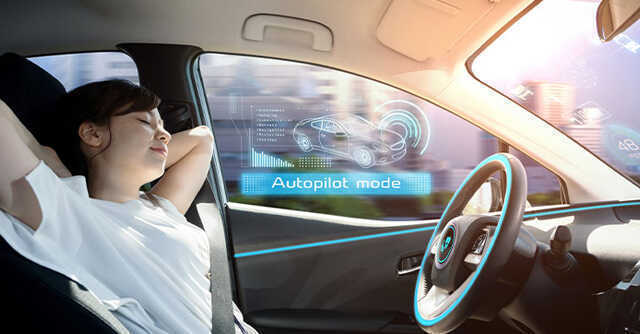 Elon Musk-owned autonomous vehicle company Tesla could well see tough competition for its driverless cars in the near future, according to news from General Motors, Volvo, Cadillac, and a host of other automotive companies, who announced that they will be launching autonomous vehicles in about 3-5 years, or are working on the technology that will go into making autonomous cars.
General Motors CEO Mary Barra, speaking at CES 2022, declared that the company will be selling autonomous vehicles to regular folks by the middle of the decade.
In a move towards this, General Motors revealed a concept through its luxury brand Cadillic at CES on Wednesday.

The autonomous two passenger car, called as the InnerSpace, is part of Cadillac's Halo concept portfolio, which, last year had released a shared autonomous shuttle and an urban air mobility vehicle.
China-based carmaker Geely, has also partnered with chipmaker Intel, whose subsidiary company Mobileye is working to launch an autonomous car by 2024 through Geely.
The car will be branded under Zeeker and is claimed to have level 4 autonomous capabilities, which means that the car can handle normal driving under certain common parameters, such as good weather and known geographies.

Also read: General Motors makes bold claim to sell fully autonomous cars by 2025
Mobileye has developed an EyeQ Ultra system-on-chip that has been built exclusively keeping consumer self-driving cars in mind.
Unlike Telsa, which has been mired in controversy after depending wholly on camera technology for its autonomous driving, Mobileye's chip will utilise inputs from cameras, LiDAR, radar and a central computing system. Lidar is similar to radar by principle, but differs in the sense that it utilises light from a laser to detect objects nearby.

In another partnership, Volvo on Thursday announced that it will release a hands-free driving system named Ride Pilot in California, USA, joining hands with self-driving sensor manufacturer Luminar Technologies. Volvo is expected to release an electric SUV later this year, which is expected to have this technology, capable of handling driving in a few limited scenarios.
The vice president of strategy and business ownership at Volvo, Alexander Petrofski, said at CES 2022 that the new electric SUV will be in showrooms by 2023, but did not explicitly mention about when Ride Pilot will be available for the masses.
Chip maker Qualcomm, like Intel, also launched a new chipset aimed at self-driving cars at CES 2022, called the Snapdragon Ride Vision System. Qualcomm partnered with car software company Arriver, to build a software stack that is expected to provide driver assistance systems for automated driving.

In November 2021, Arriver had announced that it will partner with Qualcomm and BMW to build autonomous driving capabilities, hence it wouldn't be a long shot to say that BMW is looking into this market closely.
Chinese AI and automotive company Baidu's JiDU automotive announced that it will release its own autonomous level 4 car in April, followed up by mass production in 2023. JiDu has partnered with chipmaker Nvidia, revealing that it will use the company's Nvidia Drive Orin SoC. The car is expected to include identification of speech semantics and better human-car interactions, the company said.
Electronics conglomerate Samsung also unveiled a few technologies in partnership with Harman to show a system where cameras and sensors scan the car's environment and then provide relevant information to the driver through augmented reality (AR). The AR system is expected to help with vehicle-to-everything communications as well as see-through technologies, which could act as huge factors in the future of autonomous cars.

---