Bank of Maharashtra joins Axis, ICICI, others in adopting WhatsApp services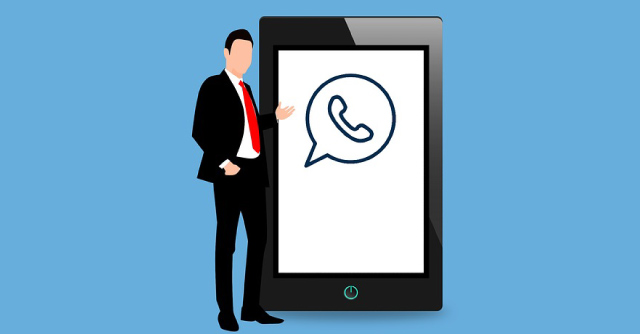 Public sector lender Bank of Maharashtra (BoM) has joined ICICI bank, Axis bank, Bank of Baroda and others to roll out banking services on the messaging platform WhatsApp.
The newly launched BoM's WhatsApp banking can be availed both by its customers and non-customers. The service includes balance inquiry, mini-statement, cheque status inquiry, cheque book request and locating branches, among others.
Also read: 'Banking will evolve into banking as a service': Prasanna Lohar, Digital Head of DCB Bank

"The WhatsApp banking service will not only enhance customer experience, but will also provide a seamless and personalised experience to all our customers, as well as non-customers," said A.S. Rajeev, Managing Director and Chief Executive Officer, Bank of Maharashtra.
"The solution can be activated by sending a message saying 'Hi' to 7066036640," he added.
Other banks in the league to roll out WhatsApp services

The first among banks to launch the WhatsApp service was ICICI in March 2020. Others to join the league include City Union Bank, Bank of Baroda and Axis bank in January last year.
Open banking has gained popularity
Another service called open banking has also gained momentum in India over the past two years. It refers to a banking practice where services are provided through third-party financial service providers. This is enabled through Application Programming Interfaces (APIs).

The growth of open banking can be attributed to regulatory changes, such as setting up the Reserve Bank Innovation Hub to encourage more interactions with financial institutions, along with tweaked KYC policies in May last year, to encourage onboarding of more digital MSME customers.
In September last year, the Reserve Bank of India also unveiled an Account Aggregator framework, which is a data-sharing system that gives access to financial data to the participants in the financial domain.
Among other use cases, it will allow lenders to conduct surveys, assessments and provide a singular view of financial data of users to banks.

---