Global mining company to use hyperspectral satellite data from Indian space tech startup Pixxel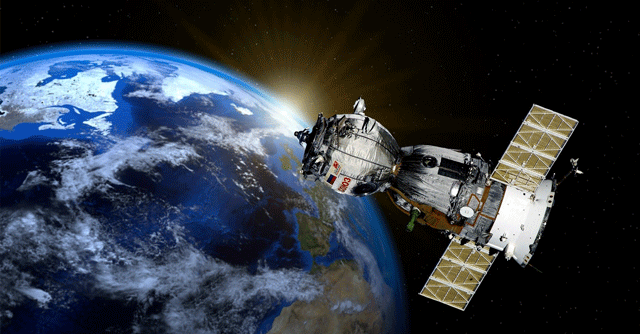 Homegrown space tech startup Pixxel said it has entered an early adoption agreement with global mining company Rio Tinto. As part of the agreement, Pixxel will provide hyperspectral satellite data to the mining company to explore new mining opportunities, monitor existing operations and manage the impact on the environment.
The mining company will be one of the first to leverage the hyperspectral data based on the imagery captured by Pixxel's high-resolution satellite 'Anand' that can capture 50x more data in comparison to other multispectral satellites. The satellite is expected to launch in March 2022. The launch was earlier planned in February but was postponed due to software issues.
Hyperspectral imaging is a specialised field of satellite imagery that captures more data by observing a wide spectrum of light instead of focusing only on primary colours.

Pixxel uses data analytics to generate insights that can be used by companies such as Rio Tinto.
"The exponential leap in image quality allows Rio Tinto the ability to assess Pixxel's imagery for monitoring critical mining operations and make key decisions with sustainability in mind," Awais Ahmed, co-founder and chief executive officer of Pixxel said in a statement.
Dave Andrews, head of exploration at the mining company pointed out, "Rio Tinto is participating in Pixxel's Early Adopter Program because we believe that exploration could benefit from more cost-effective and easier access to hyperspectral satellite data."

Founded in 2019 by Awais Ahmed and Kshitij Khandelwal (chief technology officer), Pixxel is backed by In-Q-Tel, Lightspeed, Stanford Angels, Omnivore VC, Blume Ventures, growX ventures, Inventus Capital and Ryan Johnson former Planet Labs President. The startup has raised $7.3 million in seed funding so far. In the last funding round in March, it raised $2.3 million.
The startup is based out of Bengaluru and Los Angeles and has worked with NASA JPL, US Air Force, Lockheed Martin and Maxar as part of the Techstars Starburst Space Accelerator program.
Pixxel is planning to launch a constellation of 36 satellites by the end of 2023, Ahmed told Mint last month.

According to Morgan Stanley's estimate, the revenue generated by the global space industry will exceed $1 trillion by 2040.
---