WhatsApp onboards Verloop.io to build text-based solutions for businesses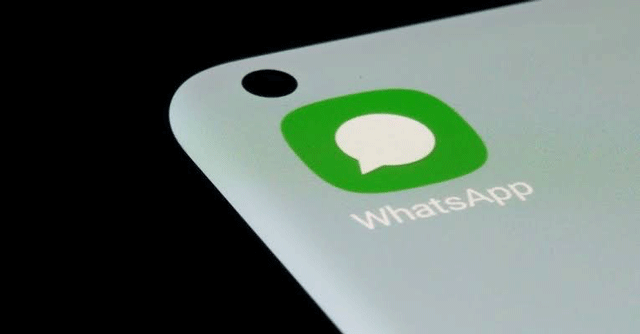 Meta-owned popular messaging service, WhatsApp, has onboard Indian conversational automation startup, Verloop.io, to power its chat-based solutions for businesses. In recent times, WhatsApp has made a push to monetise its platform by being a medium through which businesses can reach out to customers, and vice versa. Verloop.io, in this context, will be offering the underlying platform based on which businesses can build their offerings.
Gaurav Singh, founder and chief executive of Verloop.io, said, "Brands must find ways to apply AI-based solutions to ensure good support experiences. WhatsApp's deep penetration will allow businesses of all sizes to reach their users. Verloop.io's machine learning automation is combined with the WhatsApp Business API, through which brands will now have an end-to-end solution for developing customer experiences."
Singh further said that Verloop.io expects more than 2,000 businesses to join its conversational automation platform, through WhatsApp.

Also read: WhatsApp announces pilot program to bring digital payments to 500 villages
An Accenture report on social commerce published last week stated that the nascent industry could see exponential annual growth to reach $1.2 trillion by 2025. Social commerce is an intersection of online businesses using conventional social media platforms to reach more users. The growing industry is tipped to be more effective than conventional advertisements or promotional messages delivered through SMS messaging, and WhatsApp is one of the biggest platforms for it.
Verloop.io's association with WhatsApp comes as startups offering conversational automation in India have claimed to be seeing an increasing volume of successful user conversation rates. The key behind this is said to be the use of natural language processing by conversation bots powered by startups such as Gupshup, Yellow.ai and Verloop.io itself, all of which are powering an increasing number of businesses across industries.

Talking about the efficiency of conversation automation tools in November 2021, Verloop.io's Singh told Mint that almost 68 per cent of all customer queries on its client Nykaa's platform are handled without any human interference. "A majority of customer requests such as adding or replacing items, altering delivery addresses and changing payment methods are fully automated today," Singh had said.
---