Wearable brand Boat joins local manufacturing bandwagon, signs JV with Dixon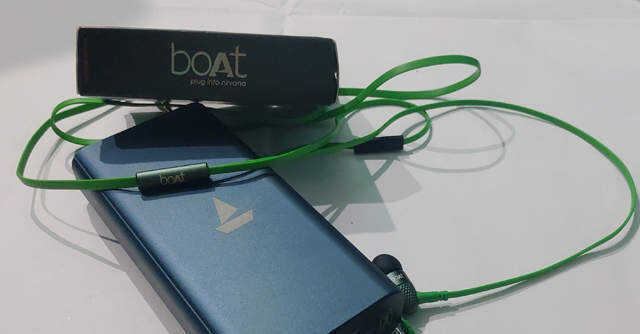 Imagine Marketing, the Delhi-based company that sells wearables and hearables under the brand name boAt, has signed a joint venture with contract manufacturer Dixon technologies to design and manufacture products in India. Currently, boAt products are designed in India at an in-house R&D centre called boAt Labs and manufactured in China.
Under the joint venture, the two companies will invest Rs 40 crore over the next four years, eying a production value of Rs 1,000 crore, reported ET.
"The joint venture will enable us to deliver high-quality products at affordable prices to our rapidly emerging online audience of young, digitally-enabled and trend-conscious consumers in India and globally," Sameer Mehta, co-Founder and chief product Officer, Imagine Marketing, said in a statement to TechCircle.

Also read boAt acquires Singapore-based KaHa; to create IoT-enabled wearables
The growing emphasis on local manufacturing and reducing dependence on imports, especially from China, has led several brands in this segment to start manufacturing in India. Last year, Optimemus Electronics started manufacturing products for another homegrown audio brand Noise, owned by Gurugram-based Nexxbase Marketing Pvt. Ltd. Optiemus recently told TechCircle that it plans to expand manufacturing of wearables in 2022.
Last month, the ministry of information technology and electronics (MeitY) asked the government for an additional corpus of $3 billion to expand the benefits of production-linked (PLI) schemes to include IT hardware, wearables and hearables. IT hardware is expected to get incentives worth $2 billion while the remainder will go to wearables and hearables.

boAt's Mehta feels, ramping up domestic production will significantly help in enhancing India's share in the global markets.
Mehta has a point. India has emerged as one of the top markets for wearables and hearables, especially after the pandemic. According to the latest data released by International Data Corporation (IDC), India's wearable market grew by 93.8% year-on-year (y-o-y) in Q3 2021 with 23.8 million unit shipments. boAt is the second leading brand in the overall wearable segment with a 23.1% market share after Noise (26%).
The growth in India has put some of the Indian brands on the global stage. According to data shared by Canalys, boAt was the fifth leading seller of truly wireless earphones globally in Q3 2021 with 2.8 million unit shipments and market share of 3.8%.

---