Airlines vs Telcos: Why 5G rollouts are grounding flights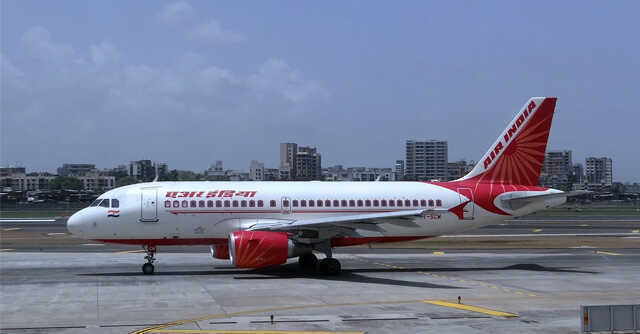 Air India, along with several other airlines, cancelled some flights to the United States yesterday. The airlines are worried about how 5G rollouts in the country could affect safety of aircraft and their passengers, a concern that has been raised by aircraft makers Boeing and Airbus in the past. Turns out that a very useful spectrum band in 5G could interfere with
How can 5G affect aircraft?
Airlines today take-off and land using auto-pilot systems, which use data from radar altimeters to determine the altitude the aircraft is in. These altimeters emit radio waves at around 4.2-4.3GHz frequency, which could interfere with a 5G band called C-Band, which lies between the 3.7-4.4GHz range. This interference can lead to improper data, which in turn can lead to safety concerns. Radar altimeters are used primarily at airports or other low-altitude situations, while there's a different kind of altimeter — called pressure altimeter — that's used for high altitude areas. Not using auto-pilot would lead to more fuel consumption, and higher costs for airlines.

How can the issue be mitigated?
To be clear, regulators have been aware of such concerns since at least 2018. To mitigate them, the US FAA left about a 200 MHz buffer between the altimeters' frequency (4.2GHz and above) and the 5G C-Band frequency, which tops at 3.9GHz. The worry is that some older altimeters — like in the Boeing 777 and 747 used by Air India — may still find it difficult to work under that headroom. and the exact number of such altimeters in commercial aircraft today isn't known. Which is why some US telcos have temporarily deferred their 5G rollouts and the FAA will conduct tests in airports where C-Band 5G will be operational to find a solution.
Can this affect India's 5G rollout?

At the moment, India's 5G auctions are expected to include spectrum bands up to 3.3GHz-3.6GHz, which means that the so-called C-Band is perhaps not going to be operational, at least in the near future. More importantly, aircraft equipment is manufactured on a global level and scale, with certain standards. The tests that the FAA is planning to conduct today will likely lead to standards for altimeters, which can then be applied internationally. For aircraft makers, altimeters are key equipment, but they're bought off-the-rack instead of putting design efforts behind them. Once a standard is known, the same can be implemented in all aircraft.
---