Chip shortage, pandemic may decentralise global semiconductor industry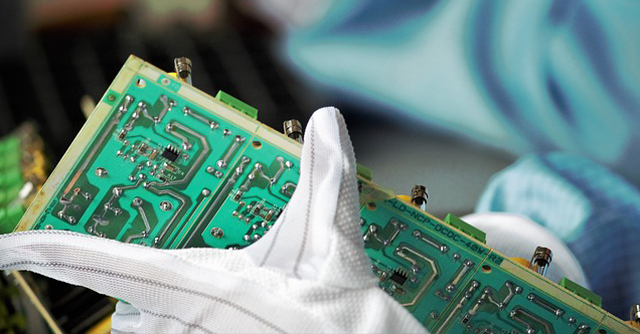 Last week, Intel announced its plans to set up two new chipset manufacturing plants in Ohio, USA, in which it is investing $20 billion. Making the announcement, Intel chief executive, Pat Gelsinger, said, "Intel's actions will help build a more resilient supply chain and ensure reliable access to advanced semiconductors for years to come."
Gelsinger's statement is not an outlier. In fact, it comes as increasing calls to decentralise the global semiconductor supply chain have grown stronger. Two key factors are at play here — the global chipset shortage, and the Covid-19 pandemic that preceded it.
The outcome of the two factors has been the same, wherein the world sat up and took note of how over-dependent global industries have become of Taiwan, today. The global automotive industry, in particular, faced one of the biggest impacts of the chipset crisis, causing national governments to meet with Taiwan Semiconductor Manufacturing Company (TSMC) to discuss potential solutions to this shortage.

TSMC is by and large the world's largest chipset manufacturer, giving it — and in effect Taiwan — a massively lopsided amount of eco-political power and leverage over nations. According to Statista, in Q3 2021, TSMC held 53 per cent of the global semiconductor foundry market.
India, too, has made its move to join the decentralisation bandwagon. In December 2021, the Union Cabinet announced plans to offer up to Rs 76,000 crore in production-linked and design-linked incentives for semiconductor packaging, design and manufacturing in the country. Building up to this announcement, the Tata Group, one of the biggest business conglomerates in India, was reported to be in talks with Tamil Nadu, Karnataka and Telangana to set up outsourced semiconductor assembly and test (Osat) plants in India.
The Vedanta Group has also joined the fray, announcing plans for a $15 billion investment towards display and semiconductor chip manufacturing in the country. For India, these are clear, early steps towards decentralising the global semiconductor supply chain.

As Rajneesh Kumar, a senior vice-president of Indian e-commerce company Flipkart, said last week at a Mint Budget Conversations session, "As we saw through the pandemic, the supply chain has to be decentralised. Smartphones faced key challenges in supplies. The key for us is not only in supporting local innovation but to ensure that we strike trade agreements. A decentralised supply chain and growing local manufacturing will be key integrated factors towards India's future."
Beyond India, global markets are also making such efforts. In September 2021, Intel answered pleas from concerned European leaders to state that it may invest up to $95 billion to set up chipset manufacturing facilities in the continent. While it jumped any potential Europe announcement in favour of its Ohio, USA plans, the company still reportedly plans to follow through on its promise.
Like Intel, Samsung is also looking to cash in on global economic powers looking to diversify the central chipset command away from Taiwan. In November 2021, Samsung announced that it is building an "advanced chip-making plant" in Texas, making an investment of $18 billion. Intel, meanwhile, is also looking to invest in a plant in India.

Going forward, it remains to be seen if global efforts to decentralise the seat of semiconductor power could lead to TSMC losing the leverage that it has today. India continues to play out the specifics of its semiconductor incentive schemes and will look to attract more investments from a wide variety of companies around the world.
---