India is the third-highest consumer of pirated content after the US and Russia, report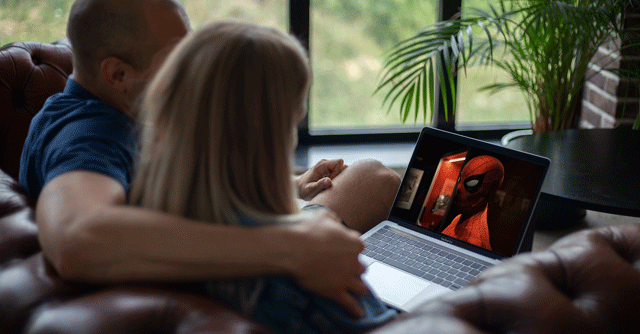 India accounted for 6.5 billion visits to piracy websites between January and September 2021, the third-highest after the US (13.5 billion) and Russia (7.2 billion), cybersecurity firm Akamai said in it's latest State of the Internet report 'Pirates in the Outfield'. The report was released in collaboration with anti-piracy and market analytics company MUSO.
China (5.9 billion) and Brazil (4.5 billion) were the other two countries in the top five locations with the highest number of visits to piracy websites.
In certain segments, such as films, India was ahead of others and accounted for the highest number of visits to websites offering pirated films for illegal downloads. Turkey, the US, China, and Brazil were the other locations with the highest visits to such websites.

According to the report, 61.5% of the visitors across countries are directly going to piracy websites, while 28.6% are searching for it online. With 67 billion visits, television is the most impacted industry by piracy, followed by publishing (30 billion), film (14.5 billion), music (10.8 billion) and software (9 billion). Most of the pirated content in the software category was games or PC software, while most of the pirated music content was songs for download or services like converting streaming media most notably YouTube videos into playable offline formats.
India was once again the top traffic source for pirated music content, followed by Iran and the US, the report shows.
According to the report, Godzilla vs Kong was the most pirated film in 2021, followed by Zack Snyder's Justice League, Black Widow, F9 and Mortal Kombat (2021). In television, the top five most pirated shows during the same time period were Loki Season 1, Wanda vision Season 1, Rick and Morty Season 5, The Falcon and the Winter Soldier Season 5 and The Walking Dead Season 10.

Despite crackdowns on hundreds of websites offering pirated content by law enforcement agencies across several countries, online piracy has managed to thrive causing billions in losses to OTT companies that rely on subscription fees for revenue.
According to estimates of the US Chamber of Commerce's Global Innovation Policy Center, online piracy costs American companies $29 billion in revenue loss every year.
OTT companies in India are losing up to 30% of their annual revenue to piracy, according to industry estimates. Though piracy is considered illegal in India and can lead to imprisonment up to 3 years, the practice is rampant.

---