IIT researchers use AI to detect covid-19 through chest X-rays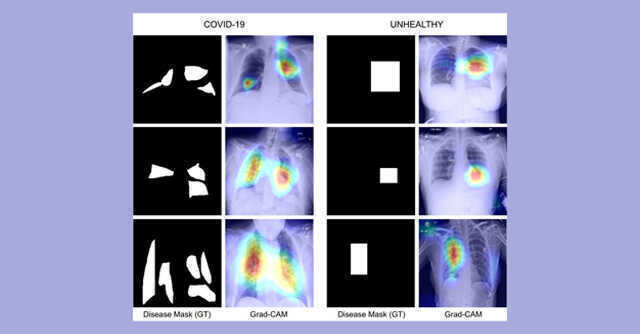 A team of researchers at the Indian Institute of Technology (IIT) Jodhpur has developed a covid-19 diagnosis model by implementing artificial intelligence (AI) to chest X-ray scans. While this is not the first covid-19 diagnosis technique that uses chest X-rays to detect the presence of the Sars-CoV-2 infection in lungs, the researchers claim that their AI model is 'explainable', and can accurately pinpoint the affected lung areas as a result of this infection.
Called Comit-Net, the diagnosis process involves an AI algorithm that has been trained on a set of chest X-ray data. This is then applied to chest scans of lungs that have been affected by covid-19. According to the researchers, the key differentiating factor behind this method is the ability to single out the affected areas of lungs, which in turn can help in more effective medical treatments.
The researchers also claim that the Comit-Net AI covid-19 diagnosis tool is explainable from both algorithmic and medical points of view.

An explainable AI model is a method that allows humans to understand the process of deduction used by the algorithm, and fully understand the outcome as a result of decisions made by the algorithm in question.
This is, however, not the first instance of AI models being implemented on chest X-ray scans to help detect and treat covid-19 infections. In October 2021, a published research by a team headed by Lei Rigi Baltazar, a researcher at the University of Philippines Los Banos, studied the vulnerability and robustness of AI algorithms in scanning chest X-rays for detecting covid-19. The team implemented a number of deep learning models to offer various results that described how the AI algorithms came to a solution.
Baltazar's team's research, too, was focused on offering a better understanding of how the AI algorithms worked, which could be key to the use of advanced technologies in medical procedures.

The IIT Jodhpur research, headed by visiting scholar Aakarsh Malhotra, has been published in the peer-reviewed computer science journal, Pattern Recognition. Going forward, the researchers state that the aim to build a full-scale prototype of their AI detection model.
---