What was Diem? Meta's failed cryptocurrency project that Jack Dorsey termed as a 'wasted effort'?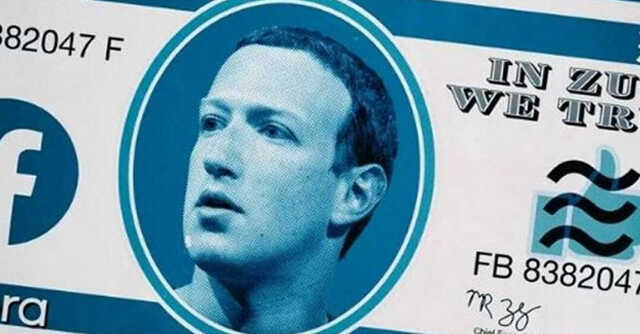 Meta's failed cryptocurrency project, Diem, was a 'wasted effort', and Marc Zuckerberg was better off focusing his efforts on Bitcoin, according to Twitter founder Jack Dorsey.
Dorsey made the statement at an interview at an event, called as the Bitcoin for Corporations 2022. The theme of the event hosted by Microstrategy was centred on how corporations could utilise Bitcoin.
Diem was Facebook's ambitious cryptocurrency plan, which it started way back in 2017 by a single woman team, the then Facebook executive Morgan Beller.

Dorsey said that there were "tons of lessons" to be learnt from the whole Libra chapter and opined that Meta should've used an existing open-ended protocol such as Bitcoin, instead of trying to build its own currency.
Dorsey himself has become a proponent of Bitcoin. After stepping down as the CEO of Twitter, he has focused heavily on his new venture, called Block, which is a mobile bitcoin purchasing application.
Also read: Jack Dorsey's Block is building a system for people to mine bitcoin seamlessly

What was Diem?
Facebook made the news of the coin public in May 2019, terming it as GlobalCoin or Facebook Coin. It had more than 50 engineers working on the project. The project was touted for release under the name "Libra" in 2020.
But the coin soon came under strict regulatory scrutiny, with Marc Zuckerberg, stating in a meeting with Senate Democratic leaders that Libra won't be launched without regulatory approval in the United States.

In October 2019, major financial companies, including the likes of PayPal, eBay, MasterCard, and Visa left the Libra project.
Meta tried to revamp Libra as Diem, with media reports stating that a mellowed down plan for the coin would be launched as a stablecoin, meaning a cryptocurrency which will have a relatively stable price.
However, In January 2022, the Diem Association also lost steam, with media reports stating that it was winding down, and its assets were sold to a crypto company called Silvergate Capital.

"We have this open network right now. And it's usable. It's not accessible to everyone, but it's usable. The easier we make it, the faster we make it, the more approachable we make it, it's going to better everything, including everything Facebook intended to do with Libra." Dorsey said to Microstrategy's CEO Michael Saylor in the interview.
Dorsey added that the years spent on Diem could've been used by Meta to make Bitcoin more accessible to the general public.
Also read: Budget 2022: Digital rupee to be introduced as Central Bank Digital Currency in 2022-23

It is to be noted that Diem came under intense scrutiny from lawmakers and privacy unions globally.
In December 2019, the then French Finance minister Bruno Le Maire, said that Libra could not be allowed to be a sovereign currency, and would necessitate strong consumer protections. A German Politician Markus Ferber also warned that Facebook could turn into a Shadow Bank, and a hub for illegal cash transactions. Other bodies that have spoken against it include the Federal Reserve, The United States House Committee on Financial services, and even the then US President Donald Trump, who said that if Facebook wants to become a bank, it should sought a Banking Charter and abide by banking regulations.
---