Digital rupee will be the first and only digital currency in the country': DEA secretary Ajay Seth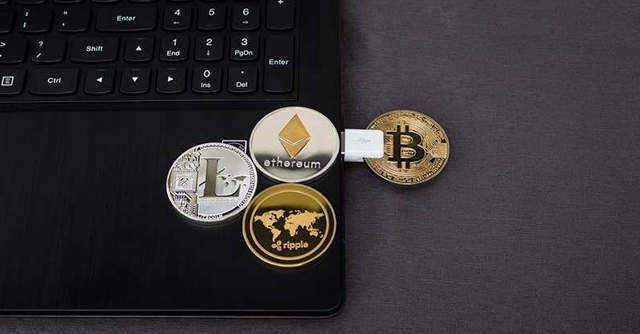 In a post-budget interaction, DEA secretary Ajay Seth delves on what the budget contains to propel growth in the economy. He also clarifies that digital rupee will be the first and only digital currency in the country, and crypto is only an asset class on which the government is yet to take a view and will frame regulations only after global stakeholder consultations. Edited excerpts
Digital currency is a feature of this year's budget? What form and shape will it take? When are we going to see its launch?
As far as the digital rupee is concerned, the announcement is that it will be like any other rupee using a different technology. Technology today is coin minting, notes printing and now we will have a third technology which will be blockchain and other similar technologies. It will be digital rupee, will require an electronic medium, it will require some device to transact. Digital money will be programmable money.

We will come out with suitable products and services using digital rupee, there can be smart contract being written. It will lead to a whole lot of improvement in terms of digitization of the economy, ease of transfer not just within the country but across the jurisdictions. The timeline for the launch of the currency is 2022-23. It has been announced in budget after consultation with the RBI and it will decide by when it is ready with the launch.
The taxation proposal on crypto currency in the budget looks like a move in the direction of legistimising its use in the country?
Let me clarify that the digital rupee will be the first and only digital currency in the country. Crypto in a general sense is a digital asset that uses crypto technology. Those are not currency. Taxation is not legitimizing crypto. The question is any income, except those specifically exempted by IT act is taxable.

By when legislation to regulate the crypto will be in place?
The government has not taken a view at this point of time on the appropriate policy response to crypto. It is at the consultation stage with stakeholders and especially institutional stakeholders. Stakeholders who have the mandate for macroeconomic stability such as financial stability board, IMF, WB and so on. One aspect is very clear that any regulation on crypto assets during the course of the year, banning is an extreme form of regulation, is possible only when there is a broad understanding among various countries. That dialogue is starting now that will also decide the government's appropriate policy response.
---