Facebook ceding market share to Instagram, Twitter, YouTube in India: experts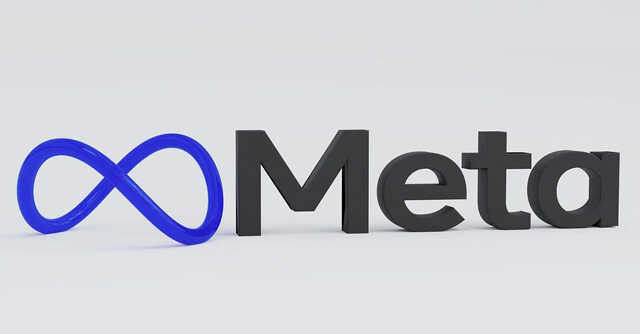 The slide in Meta's (formerly Facebook) quarterly revenue does not augur well for the company that has already been losing its sheen among digital and influencer marketing firms for at least a couple of years now. Digital marketing experts point out that brands in India are already spending a lot more money on sites like Instagram (owned by Meta), Twitter and YouTube where millennials and influencers throng, rather than on Facebook.
In its fourth quarter results reported on February 3, Facebook said it registered a drop of a million users in its daily active user base. For one, Apple's new operating system empowers users to prevent apps from tracking their activity across the Internet, a feature that Google and Facebook use very effectively to improve the efficacy of their targeted advertising platforms. In India, specifically, Meta said user growth had been "limited" by a rise in prices of prepaid data packages from telecom firms.
Facebook will find it hard to recover lost ground, opine experts. "Facebook has long lost its position as the platform where users go to discover new content, due to a wide range of competitors across the industry," asserted Shalvi Mangaonkar, co-founder of The Mill, a digital marketing firm. According to her, TikTok, when it was active in India, was a "great place to discover new creators" instead of discovering brands, while Twitter is a "more intellectual platform" and has higher trust when it comes to news and information discovery.

Shudeep Majumdar, co-founder of Zefmo, an influencer marketing firm, corroborated that while Meta will likely live on, the Facebook platform itself has become redundant. "When it comes to influencer marketing, the pecking order for us is Instagram, YouTube, Twitter, and for B2B campaigns LinkedIn. A distant fifth is Facebook," he said.
To be sure, platforms like Instagram, a host of short-video platforms, and even YouTube and Twitter, have introduced a host of new monetization tools for creators over the past year. Twitter, for instance, launched new ways for users to subscribe to influencers' tweets, and 'tip' them last year.
According to a September 2021 report by GroupM's content and influencer marketing unit INCA, the influencer marketing industry would reach Rs. 900 crore by end 2021 and Rs. 2200 crore by 2025.

For Facebook, the time spent by users on its platform has gone down drastically, and nobody creates first on Facebook and then publishes on Instagram, according to Mangaonkar.
"This has been in the works for the last couple of years," said Majumdar. The "stickiness" of video content amongst millennials is cited as one reason for why Facebook is losing ground. Instagram's Reels, YouTube's Shorts are preferred, while short-video platforms in India are also vying for attention.
In addition, brands find it easier to target their user by identifying the right influencer rather than by paying platforms and depending on their algorithms to reach the right users, who then may or may not click on an ad. Majumdar also said that identifying an influencer on Facebook, too, is much more difficult than on Instagram, Twitter or YouTube.

Majumdar noted that for day-to-day consumer centric campaigns, Facebook doesn't really dent brands' marketing playbooks anymore. While it is still relevant for community awareness campaigns, brands today are migrating towards influencers over targeted advertising. Majumdar also believes that those who do buy ads online, prefer to pay for ads on Search Engines — specifically Google — over social media, like Facebook.
That said, it might be too early to write-off Facebook. For one, according to a spokesperson for the company, Facebook has 436 million users in India. Facebook's India unit reported revenues worth ₹1480.71 in December 2021, according to filings with the registrar of companies, up 22 percent year-on-year.
"In India, more than half of the country is still not connected to the internet. In all likelihood, they'll be introduced to the internet through Facebook and Google's products. From a marketer's standpoint, I think that a lion's share of their digital spends will continue to be split between the two big companies, because of the collectively large and critical mass of audience that they each have," said Komal Lath, founder of Tute Consult, a Mumbai-based digital and influencer marketing agency.

"Will Facebook be relevant in years to come? Yes," said Majumdar. He noted that while the algorithms embedded within Facebook are among the best within the industry, the uptake for Instagram and YouTube is just rising faster.
---