Dating apps are rampantly collecting sensitive information: Report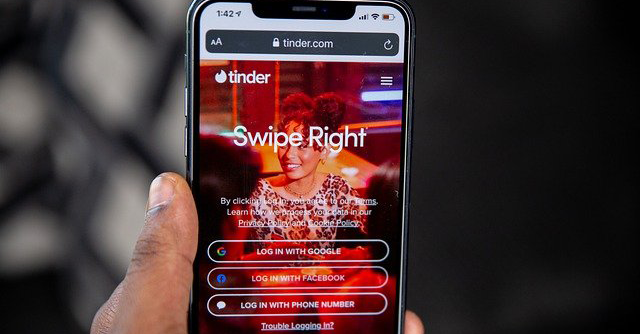 Many of the popular dating apps are tracking users and collecting large amounts of sensitive personal data and are sharing some of them with third party advertisers, warned VPN services company SurfShark in a new report.
Half of the 50 apps that were analysed by SurfShark team were found to be collecting sensitive personal information related to race or ethnicity, sexual orientation, pregnancy or childbirth, disability, religious or philosophical beliefs, trade union membership, genetic information, or biometric data. The same number of apps were found to be using the data for third-party advertising, the report shows. Some of the apps such as Happn even collect browsing history.
"The reason why this extensive information collection is concerning is the fact that every second researched dating app uses data for third-party advertising. Once your data is passed over, there may not be regulations in place to prevent it from being resold or reused again," said Darius Belejevas, chief business development officer at SurfShark.

Belejevas reminds, some dating apps have a history of selling user data illegally in the past. "Such privacy violations are especially sensitive, as they can affect private relationships," he added.
Also read: Over half of Indian sites provide Google with data collected through trackers: Report
Apps such as Badoo, Bumble and HER were identified as the top three dating apps that collect most data from users. Some of these apps are immensely popular in India. After the pandemic, many dating apps added virtual tools to enable remote dating. Activities and user base of many dating apps soared during the pandemic. For instance, in March 2020, Tinder reported three billion swipes in a single day, while on Bumble video calls increased by 70%.

The SurfShark report further breaks down the amount of data each app is collecting and how they are using it. For instance, Bumble collects 22 out of 32 data points and tracks four of them – email addresses, coarse location, device ID, and advertising data. However, it only uses the "other data types" section for third-party advertising. In comparison, Badoo collects 23 out of 32 data points and uses eight of them to track users across platforms. The data points include email addresses, other user contact info, precise and coarse location, device ID and advertising data. Some of this information is used for third-party advertising. On an average, dating apps collect 13 data points, the report claims.
India is expected to implement its data protection law soon. The revised Data Protection Bill (2019) after several consultations is reportedly going to be tabled in the ongoing Budget session of the parliament. The Data Protection Bill prohibits processing of sensitive personal data outside India and also strives to prevent misuse of personal data.
---