Alfa Romeo launches NFT equipped SUV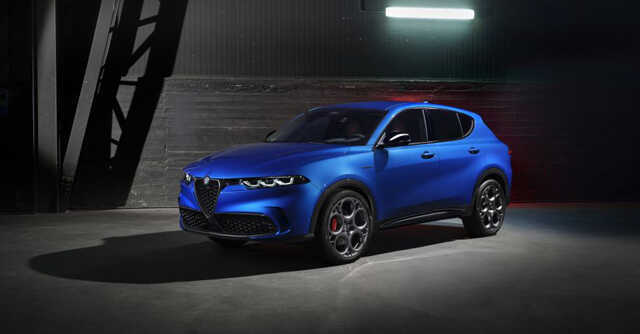 Alfa Romeo Automobiles has unveiled a new compact sport utility vehicle (SUV) 'Tonale', which the company claimed is the first car globally equipped with an NFT (non-fungible token) digital certificate.
The Italian automaker has also revealed that this technology is based on the 'blockchain card' concept, which is a confidential and non-modifiable record of the main stages in the life of an individual vehicle.
NFTs use blockchain-based technology to signify the ownership of a digital item and have seen wide acceptance in arts, crafts, entertainment, music, sports, gaming, etc. in the past year. In this case, Alfa Romeo feels that this technology will increase the car's residual value.

Upon customer's consent, the NFT will record vehicle data, generating a certificate that can be used as a guarantee of the car's overall status, with a positive impact on its residual value, the company in a statement.
Also read: Ferrari inks blockchain pact to sell 'exclusive digital content'
On the pre-owned car market, NFT certification represents an additional source of credibility for owners or dealers to count on. In the meantime, buyers will be reassured in their choice of a second-hand car, Alfa Romeo said.

In India, MG Motors is one such automaker that has partnered with KoineArth to leverage the latter's blockchain technology. The carmaker will use KoineArth's platforms to build a 'Digital Passport' for the MG Astor, which gathers data from sensors fitted on the car to gauge a driver's driving prowess and factor that into decisions like resale values, insurance premiums and more.
The carmaker has also launched NFT collections by extending its partnership with KoineArth.
---