RBI Governor cautions crypto investors on lack of underlying assets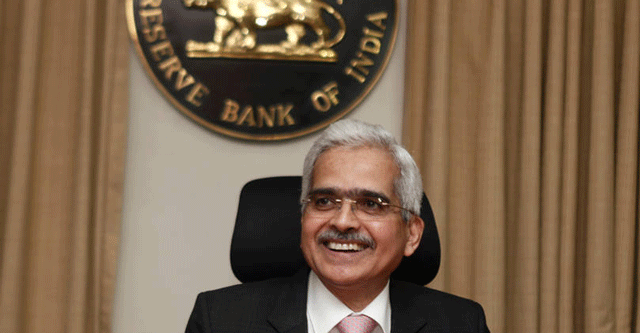 People investing in cryptocurrencies are doing so at their own risk and must be aware that these have no underlying asset, "not even a tulip", RBI governor Shaktikanta Das said on Friday, referring to the Dutch tulip bulb asset bubble in the 1600s.
"Our position is quite clear. Private cryptocurrencies or whatever you call them are a threat to India's macroeconomic and financial stability," Das said at a post-policy interaction with reporters. "Private cryptocurrencies which have currency-like character will undermine RBI's ability to deal with issues of financial stability."
This is perhaps the nth time that Das has voiced his concerns on cryptocurrencies, citing macroeconomic and financial stability risks. Even as the government decides whether and how to regulate cryptocurrencies, scores of people in India have joined the bandwagon, eyeing high returns from such volatile assets. On 1 February, the Union budget proposed a 30% tax on income from transfer of "virtual digital assets" and while many saw it as lending legitimacy to cryptos, the government later clarified that it will never be a legal tender.

However, India plans to have a digital currency issued by the RBI by FY23 and Das said that the RBI is proceeding with abundant caution and therefore would not be able to disclose any specific timeline.
"Whatever we are doing, it is being done carefully as it is something where one cannot act in haste, which we are not. RBI is examining it with caution since there are quite a few risks associated with this," he said.
The biggest risk, he believes is of cybersecurity and the possibility of counterfeiting, and had spoken about it in December too. "It is a new product and globally central banks working on central bank digital currencies (CBDCs) are proceeding with utmost caution and we too are proceeding with due care and caution," Das said.

Also read: RBI sets up fintech division to regulate new tech, address industry challenges
A central bank digital currency is the legal tender issued by a central bank in a digital form. It is the same as a fiat currency and is exchangeable one-to-one with the fiat currency, only different in form. Globally, central banks are exploring digital currencies for reasons ranging from seeking to popularise the use of electronic currency, to countering the rise of private digital assets like crypto currencies. A 2021 survey by the Bank for International Settlements (BIS) found that 86% of central banks were actively researching the potential for CBDCs, 60% were experimenting with the technology and 14% were deploying pilot projects.
Deputy Governor T Rabi Sankar said that the central bank has been working on a digital currency for the last 12-18 months.

"This budget has proposed an amendment to the RBI Act to enable issuance of CBDC. Once that is done, we can try the pilots and the proof of concepts. Going forward, various design features, technological choices of CBDCs will be tested through proofs of concepts and as announced in the Union budget, we will introduce it," added Sankar.
The government has proposed to amend the RBI Act to include the central bank digital currency (CBDC) alongside traditional banknotes. It had received a proposal from RBI in October last year to amend the Act and enhance the scope of the definition of 'bank note' to include currency in digital form.
---