Expecting parliament to approve Data Protection Bill by Monsoon session: Ashwini Vaishnaw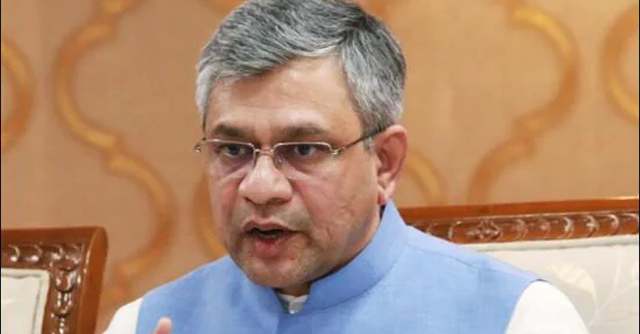 Union IT Minister Ashwini Vaishnaw has said that the government is undergoing various deliberations on various aspects and suggestions on the draft Data Protection Bill. The government is hoping to resolve complex issues soon and get the Parliament's nod by the monsoon session, at the earliest, said Vaishnaw, according to a PTI report.
However, Vaishnaw added that there was no plan as such to scrap the current draft data protection legislation, as it has already undergone detailed analysis and consultations by the parliamentary panel.
"The consultations which happened were comprehensive and the report which has come out is also comprehensive," said Vaishnaw.

Also read: JPC tables report on Data Protection Bill: Key recommendations
The IT minster added that the Bill was a complex subject and had matters that needed to be resolved, and said he was hopeful that the matters would be resolved "soon", according to PTI.
Our target (to pass the legislation) was this Budget Session itself. But, definitely, by the monsoon session we should be able to do that, Vaishnaw said.

The Data Protection bill was first announced in 2019, while the draft bill was tabled in both Houses of the Parliament on December 16, 2021, giving views on various provisions. The Bill at its core, aims to secure user data and to establish a Data Protection Authority in India. It also aims to place restrictions on how enterprises use personal data without the explicit consent of the citizen.
The parliamentary committee, while making changes to most aspects of the Bill, did not recommend any major dilution of the contentious exemption clause, a clause that gives powers to the government to keep any of its agencies outside the purview of the proposed legislation.
To specific issues that needed to be addressed, Vaishnaw pointed out that some stakeholders had expressed concerns over how the Data Protection Act would be implemented, given how fast the digital landscape changes.

"The points that have been flagged by the committee, should be put it in this Bill, or think of it as a separate totally new legislation, these are some issues that need to be resolved," Vaishnaw said, according to PTI.
---