MWC 2022: 5G laptops, foldable phones and 6G roadmap to kickstart world's biggest mobile event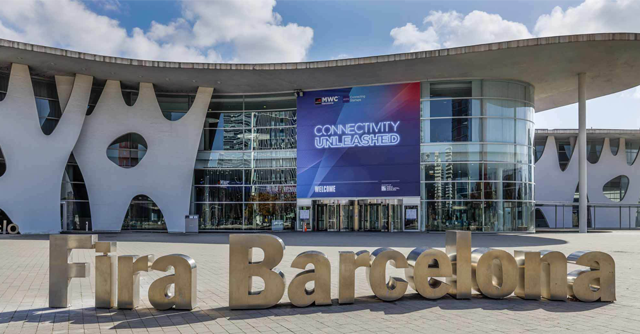 The annual trade show Mobile World Congress (MWC) 2022 is expected to kick-off later today (February 28-March 3) as a hybrid event in Barcelona, Spain. Unlike the Consumer Electronics Show (CES) that covers the entire consumer electronics space including auto, the MWC revolves around innovation in mobile, networking and telecom. Though many brands such as Google and Apple do not reveal new products at the event, the likes of Samsung and other Chinese brands have been quite active. Chip companies are also a regular at the event and have unveiled chip technologies for mobile and other networking devices.
Though mobile and networking are still the primary focus areas at MWC, laptop unveilings are fast becoming a norm. The laptops showcased at the event include 5G ready notebooks to support remote and hybrid work and high-end gaming notebooks that can be used for mainstream purpose.
For instance, Samsung has launched three new laptops as part of the Galaxy Book 2 Pro series, which support 5G, have compact form factor, weighing as low as 870g and promise a battery back-up of up to 21 hours on a single charge.

Lenovo has also launched two new gaming laptops Lenovo IdeaPad Gaming 3i and Lenovo IdeaPad Gaming that use 12th Gen Intel Core i7 processors or AMD Ryzen 6000 Series chipsets along with Nvidia's RTX 3000 series graphics. Acer too has unveiled the new Swift 5 laptop powered by 12th Gen Intel chipsets at the event.
MWC has always been a major playground for Chinese brands looking to expand their presence in European markets and North America. Huawei, after the trade ban in the US and new rules in the UK that prohibit telcos from using their telecom equipment, has been on the backfoot. However, that hasn't slowed the company's penchant for experimenting with new products.
Huawei has unveiled a new lineup of laptops and tablets in the MateBook series. It includes the MateBook X Pro laptop with Intel's 11th Gen processor and the MateBook E, a detachable 2-in-1 Windows PC that weighs just 709g and has a 12.6-inch OLED screen. Huawei has also launched a desktop PC called MateStation X with a 28-inch screen and AMD Ryzen 5000 series processors. Then there is the eBook reader with a 10.3-inch touchscreen running on proprietary HarmonyOS.

Huawei is also expected to showcase an upgraded foldable smartphone in the Mate X series at the event.
Among Chinese brands, Oppo is expected to unveil some of its latest developments in augmented reality (AR) and 5G, and share success stories in sustainability. The company had released its sustainability report last week. Since Oppo already unveiled its next flagship the Find X before the event, no major launch is expected, however, Oppo has used MWC to showcase new camera and display technologies in the past, some exciting deep dive on camera, foldable screens cannot be ruled out.
Another Chinese brand Realme is reportedly planning to unveil its flagship Realme GT 2 and a Realme GT 2 Pro for the global audience. Realme is also expected to unveil its 200W charging technology.

For enterprises, Intel has also launched its latest Xeon D edge processor for network and edge environments. It supports artificial intelligence (AI) and crypto acceleration and can muster two times more capacity for Virtualised radio access networks (vRAN) in demanding environments. vRAN leverages cloud for RAN deployment for greater operational efficiency. The new processor can be used in security appliances, enterprise routers, edge servers, and wireless networks.
The event will also provide a platform for stakeholders to discuss the strategy and the tools that can enable the telecom sector to develop technology capacities for 6G systems. The session on 6G will be attended by Nokia and members of the European Commission. NTT Docomo is also expected to present interoperability standards for Open RAN and solutions for 5G deployment and that can lay the roadmap for 6G.
---