Manufacturing sector spent 50% of tech budget on Industry 4.0, could contribute 25% to GDP by FY26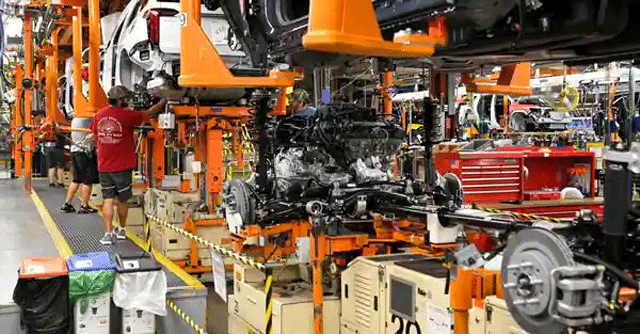 The Indian manufacturing industry spent between $5.5-$6.5 billion on industry 4.0 solutions in the financial year 2021, which accounts for 50% of the technology spend by Indian manufacturers, according to a joint report by Capgemini and the National Association of Software and Services Companies (Nasscom). 75% of this expenditure was led by the automotive, electricals, and electronics segments.
The micro, small and medium enterprises in India accounted for 33% of the manufacturing output and close to 50% of exports for the nation. These exports spanned across textile, food processing, chemicals and electrical equipment.
Most prominent of the industry 4.0 solutions were cloud and software as a service (SaaS)-based solutions, which were used mostly to outsource non-core activities, while reducing upfront or fixed costs. Other industry 4.0 solutions being implemented were artificial intelligence-based computer vision, being used for quality inspection, and big data analytics used for minimising risk. Together, Nasscom and Capgemini predict that the full adoption of Industry 4.0 solutions could propel the manufacturing sector to contribute to 25% of India's GDP by 2026 fiscal.

"Industry 4.0 has reached a tipping point in Indian manufacturing, with a strong desire to boost investments in the next two years to create exceptional customer experiences and long-term business models," said Debjani Ghosh, President, Nasscom.
Also read: Four in every five enterprises set to increase their cloud budgets in 12 months: EY-Nasscom survey
The report pointed out that there is an urgent need to increase investments in the next 2 years to drive a shift from use cases in proof-of-concept stages to mainstream market to drive revenues. Over the next two years, the sector will need to prioritise investments, especially in the areas of connectivity technology, data analytics, and central, remote-controlled monitoring, along with automation.

"This research shows that this decade is going to experience an amalgamation of Digital Insider (sensors and embedded software in products), Digital Continuity (creating and managing virtual worlds) and Digital Convergence (digitalisation of core processes in an extended ecosystem)," pointed out Ananth Chandramouli, Managing Director and Head of the India Business Unit, Capgemini.
---