India's CBDC to roll out this year; consultations on crypto underway: FM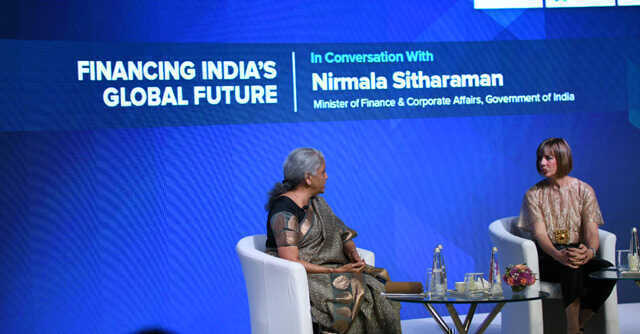 The Reserve Bank of India's (RBI) upcoming Central Bank Digital Currency (CBDC) is expected to roll out this year and the Ministry of Finance is in deep consultation with the Reserve bank of India to bring it out soon, said finance minister Nirmala Sitharaman, today. "The digital currency is something we have had a lot of consultation on with the RBI, and we would like them to design it the way they would like to do it," SItharaman said while speaking at the India Global Forum held in Bengaluru on Tuesday.
Sitharaman had announced the CBDC project at the Union Budget last month. On February 8, RBI Deputy Governor T. Rabi Shankar, said that the country's central bank has been working on the CBDC for the past two years. Shankar was answering questions from the media at the bank's bi-monthly monetary policy review.
"I do not want to give a timeline for CBDC. We are working very carefully, we do not want to be hasty," Shaktikanta Das, governor of the RBI, said at the time. He added that cybersecurity and counterfeiting were the biggest risks which the bank needed to prevent.
Sitharaman said that the government sees "clear advantages" and that a CBDC could better enable large transactions between countries, two institutions and even different central banks.
Further, Sitharaman also reiterated that consultations on cryptocurrency regulations in India are underway. She urged industry participants to write and engage with the Finance Ministry on the same.
"After the consultation process gets duly completed, the ministry would sit and mull over it, which is required since we need the executive to be sure that we are not crossing any legal requirements. Post which we will come out with what's our position on it," she added.
According to the minister, the Department of Industry and Internal Trade (DPIIT), which is a nodal agency, is also engaging with startups on the same.

---