Apple brings M1 chips to iPad Air, to be sold at Rs. 54,900 in India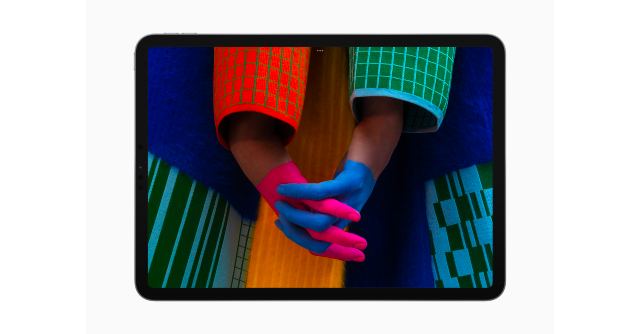 They came to Macs, then to the iPad Pro, and now Apple's new M1 chips are on the iPad Air.
At its Sprint Event today, iPhone maker Apple announced a new iPad Air that will sport the entry-level Apple M1 chip. These chips are built using ARM architectures, meaning they are similar to mobile chips, but Apple they deliver more power than your typical mobile processors.
The iPad Air was last updated in 2020 when Apple gave the device a more iPad Pro-like design. With this new update, it becomes more difficult for users to differentiate between the iPad Pro and iPad Air. So far, the Pro versions of the iPad have been aimed at power users, while the iPad Air was meant for people who want a thin and light tablet that could still deliver lots of power.
Also read: Apple announces new iPhone SE, starting at Rs. 43,900
To be sure, the iPad Air also has other features of the iPad Pro, including support for the Apple Pencil and Magic Keyboard. With the new update, the display is really the only differentiator between these devices.
The iPad Pro has a 12.9 inch display, while the iPad Air has a 10.9 inch screen. In addition, the iPad Pro also sports a Low-Temperature Polycrystalline Oxide (LTPO) display, which paves the way for the company's ProMotion feature.
This allows the device to vary the refresh rate dynamically between 1GHz and 120GHz, and with greater flexibility than a non-LTPO display.
The new iPad Air will be available for order from March 11 in India, with priced starting at Rs. 54,900 for the WiFi only models and Rs. 68,900 for the WiFi+Cellular models. It will be sold in 64GB and 256GB configurations. College students, their parents, faculty, staff and homeschool teachers will be able to get a discount, and a starting price of Rs. 50,783.
---