CtrlS begins construction of third hyperscale data centre in Hyderabad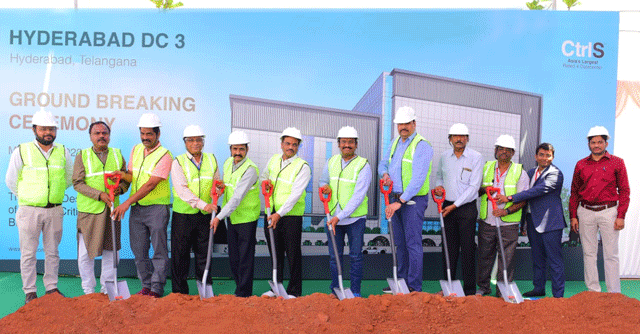 CtrlS datacentres has laid the foundation for its third hyperscale data centre in Gachibowli, Hyderabad. The new data centre nicknamed CtrlS Gachibowli DC2, when completed, will be spread across 131,000 square feet and will be equipped with 1,600 racks, backed by 18MW electricity.
The term hyperscale refers to large, business critical facilities that are usually associated with big data generating companies such as the likes of Microsoft, IBM, Facebook and Google, among others.
Hyderabad has been chosen for this datacentre, as it is a preferred destination for disaster recovery storage, given it falls under the seismic zone II, which puts it under the low risk category for earthquakes. Some of the large companies that have collocated their datacentres here include the likes of Flipkart, Bombay Stock Exchange, ICICI Bank and Amazon, among others. CtrlS said that the infrastructure of the city, good power supply, IT resources and an industry-friendly data centre policy were the main reasons to open the datacentre in the city.

Also read: Infra status may help data centres attract FDI but sector needs data protection bill
"The data centre will be environmental-friendly with rain harvesting, water conservation and recycling capabilities. The construction will be as per LEED Platinum standards defined by the US Green Building Council," said Sridhar Pinnapureddy, CEO of CtrlS.
In January this year, CtrlS said it has deployed Asia's largest Gas Insulated Substation (GIS) in Mumbai, which is currently equipped with 300MW and can scale up to 700MW of power. The GIS will help to power two million square feet CtrlS datacentre campus spread across 10 Data centres in Mumbai.

TechCircle recently reported on how datacentres are moving away from their traditional channels to newer industries such as agriculture, healthcare, logistics and retail.
---