'We will start offering satellite internet aimed at MSMEs from next month'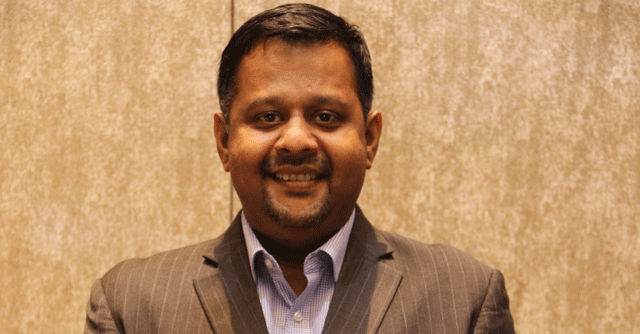 As low-Earth orbit (LEO) satellite-based internet service operators ready themselves for commercial operations, Shivaji Chatterjee, senior vice-president of Hughes Communications, says such services are in the news since they are being largely driven by prominent personalities like Sunil Mittal, Jeff Bezos, and Elon Musk who putting in all their might behind this sector. Hughes, on its part, has a strategic partnership with Bharti Airtel's OneWeb. In an interview, Chatterjee pointed out, among other things, that the Russia-Ukraine conflict may have delayed the company's plans by a few months. Edited excerpts:
Given that some business sectors have already been using satellite services, why are we seeing this sudden hype among consumers?
You have figures such as Sunil Mittal, Jeff Bezos, and Elon Musk who are hype-worthy names, right? If you look at LEOs – OneWeb, for instance, has been around for five years. But it didn't have a major equity holder such as Sunil Mittal all through that time. Musk and Bezos had not thrown their hats into this segment. Then, there's always the romance of space – there's a side to all this about man going to the moon and Mars, and promotion of space tourism and Mars civilisation. The hype in SatCom is actually a mix of all these stories, which sounds very exciting. Otherwise, it's just another satellite technology that is on the anvil.

What kind of satellite-based services are used today by enterprises and our government?
The current services that we provide using traditional satellites are very expensive, and nobody really uses it for satellite internet. But, from next month, when our high throughput satellite (HTS) services go live, we will start offering satellite internet aimed at MSMEs (micro, small, and medium-sized enterprises). We're targeting the entire east and north-east India, and the hilly areas of Himachal, Uttarakhand, Jammu & Kashmir, and so on. These are the areas where there's big demand, and the terrestrial infrastructure is poor compared to the western, central and southern parts of India. This will start as a 2-10 Mbps service for satellite internet.
How big a setback has the Russian situation caused for OneWeb's launch schedule?

OneWeb has done about 12 out of 16 launches it had planned to complete its constellation. They had a couple of launches to create backup satellites, and each was to happen every 45 days. In about the next four months, all launches were expected to be completed to create the main system. Within the next two or three months, the backup satellites would have been launched – and the service could have been launched by end-Q3 or early-Q4, 2022. In my estimate, this has probably delayed things by about two to three months, since a new set of satellites will need to be added at the end of the schedule – assuming the present satellites prevail. There are also about 650 satellites in the constellation – each one here is made every day by Airbus. If 36 satellites are held, they can be made up in the next 40 days or so.
How will satellite operators in India benefit from the country's upcoming SpaceCom policy?
Two years ago, the Indian government announced the formation of In-Space--the regulatory body for this sector. Since then, there have been discussions about creating a separate governing body between ISRO (Indian Space Research Organisation) and the department of space. In-Space will be the regulator for this body that will use TD-SAT (Telecom Disputes Settlement and Appellate Tribunal) as the tribunal for both the telecom and space sectors.

However, as yet, nothing has kicked into practice. The long-awaited SpaceCom policy has also not come out, beyond a draft policy. The hope is for the policy to come out by April or May.
Meanwhile, it has largely been business-as-usual for existing companies. Once the changes are introduced coupled with the advent of global satellite constellations in low-Earth orbit (LEO), medium-Earth orbit, and so on, the new technologies will become available in India. Some of these new technologies will help boost current businesses. The new SpaceCom policy will also set the basis for allowing global constellations in India.
---