AjnaLens, Tata Technologies equips 150 ITIs in Karnataka with VR tools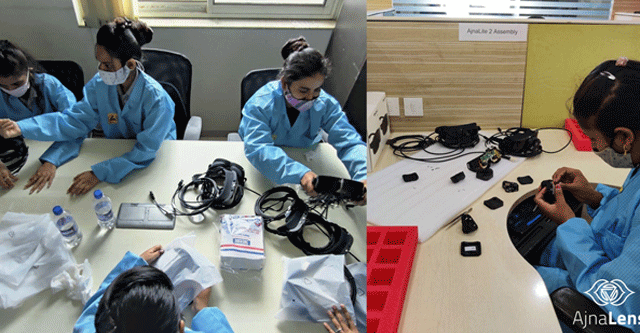 Extended Reality (XR) startup AjnaLens, which recently secured ₹12 crore Pre-Series A funding, has tied up with Tata Technologies to digitise 150 Industrial Training Institutes (ITIs) in Karnataka. As per the agreement, all these ITIs will be equipped with AjnaXR stations, the Virtual Reality (VR) training simulator. The Mumbai-based XR hardware and software firm said that this initiative will provide 'immersive skill training' to drive 'performance' and 'reduce training cost'.
Positioned as a scalable VR training solution, AjnaXR Station is built in India and is equipped to provide training across multiple modules by representing the real world in the virtual world, making training effective and engaging while reducing the training time and cost, as per the company's claims.
Abhijit Patil, Co-founder & COO, AjnaLens, said, "Combining immersive virtual experience with the actual industry-grade tools paves the most effective and sustainable way to make India's youth job-ready. While we are progressing on multiple development indices, the rate of unemployment and skill gap in India is glaring. Our goal is to encourage youth to gain hands-on experience and help them increase their earning potential by becoming employable."

AjnaLens claims that this is the largest implementation of a VR based trade skilling simulator in the world and it is confident of upskilling more than 9,000 students this year as part of this initiative. It also plans to multiply the impact by expanding the training module across other states.
"Skilling will drive India through the Industrial Revolution 4.0. Enabling and empowering the grassroots is pivotal to bridge the skill gap," maintains Sushil Kumar, Global Head, Govt Projects & Skill Development at Tata Technologies.
---