French football club goes for trademark filings for its metaverse, NFT foray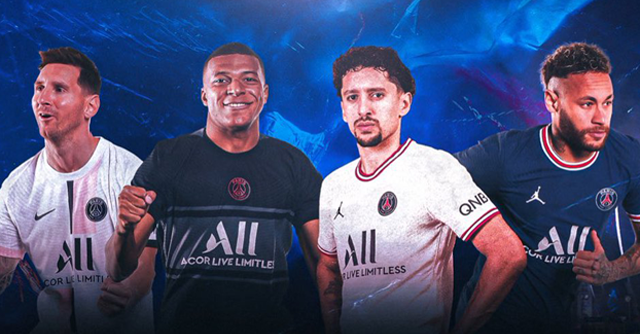 Joining the virtual world bandwagon, French football club Paris Saint-Germain has filed a trademark application that covers non-fungible token (NFT) backed multimedia, crypto wallets, managing cryptocurrency transactions, virtual clothing, sports gear, and electronics.
US Metaverse Trademark Attorney Michael Kondoudis confirming the move tweeted, "PSG is in the Metaverse!... French Football Club PARIS SAINT-GERMAIN has filed a trademark application covering: NFT backed multimedia, Crypto wallets, Managing cryptocurrency transactions, Virtual clothing, sports gear, and electronics (sic).
Embed tweet: French Football Club PARIS SAINT-GERMAIN has filed a trademark application covering

As per the screenshot, the trademark application consists of downloadable audio and video recordings featuring sports highlights, downloadable multimedia files containing text, audio, and video relating to sports highlights, and fungible/non-fungible goods such as clothing, bags, toys, garments, shoes, etc., all authenticated via NFTs. In addition to this, the club also included cryptocurrency wallet software in this application.
"Paris Saint-Germain is one of the world's best-known football clubs, and the value attached to the team's name and brand is substantial," Kondoudis said in an official statement, adding that this filing represents the next logical step to protect the brand as it moves into the metaverse. Clearly, PSG sees the potential of the metaverse and is preparing its trademark for the virtual economy that will dominate it.
Interestingly, PSG is not the first football club to tap on the business potentialities from the metaverse. While English Premier League (EPL) leading club Manchester City inked a partnership with Sony to build the world's first football stadium inside the metaverse, Barcelona plans to develop their cryptocurrency, NFTs and metaverse in the 'La Liga' Spanish football league.

"We expect the number of trademark filings from the professional sports sector for NFT and virtual products and services to increase over the next twelve months as brands come to appreciate the need for protections in the metaverse," Kondoudis further said.
---