US cracks down on scammers running NFT series Frosties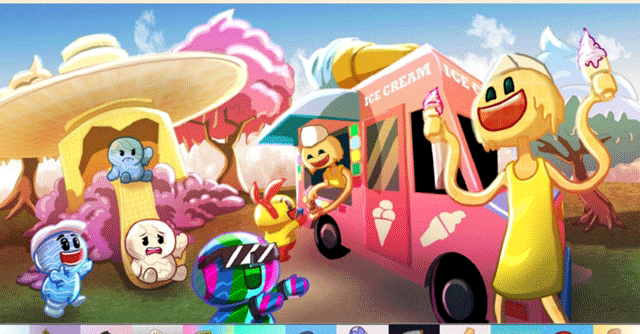 The United States (US) Department of Justice (DOJ) has announced that two people — Ethan Nguyen and Andre Llacuna — have been charged with conspiracy to commit wire fraud after allegedly duping investors of an NFT series called 'Frosties'. US government prosecutors stated that both the fraudsters amassed around $1.1 million by selling NFTs based on cartoon-like characters called "Frosties".
US Attorney Damian Williams said, "NFTs have been around for several years, but recently mainstream interest has skyrocketed. Where there is money to be made, fraudsters will look for ways to steal it. As we allege, Nguyen and Llacuna promised investors the benefits of the Frosties NFTs, but when it sold out, they pulled the rug out from under the victims, almost immediately shutting down the website and transferring the money. Our job as prosecutors and law enforcement is to protect investors from swindlers looking for a payday."
As per the US Department of Justice, both the perpetrators sold the NFTs to gullible investors but did not provide them with the "benefits" that were promised once the transaction was completed. On the contrary, the funds were siphoned off to a separate crypto wallet that the duo operated.

Rather than providing the benefits advertised to Frosties NFT purchasers, Nguyen and Llacuna transferred the cryptocurrency proceeds of the scheme to various cryptocurrency wallets under their control. Prior to their arrests in Los Angeles, California, Nguyen and Llacuna were preparing to launch the sale of the second set of NFTs advertised as "Embers," which was anticipated to generate approximately $1.5 million in cryptocurrency proceeds," the DOJ said in a statement.
The Department also revealed that since January 2022, Internal Revenue Service, — Criminal Investigation (IRS-CI) and Homeland Security Investigations (HIS) have been investigating an NFT fraud scheme based on reports from purchasers of 'Frosties utility NFTs' that they had been defrauded in what is being termed a "rug pull (a crime wherein creator solicits investments and then abruptly abandons a project and fraudulently retains the project investors' funds).
Last month, Satish Kumbhani, an Indian national running crypto investment platform BitConnect, was indicted by the USDOJ for allegedly misleading investors about the company's lending programme and defrauding them with about $2.4 billion.

---