Google unleashes Chrome 100 with new logo, other improvements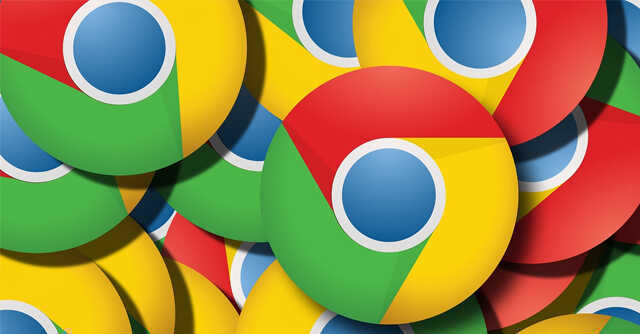 Nearly 14 years after releasing the beta version of its cross-platform web browser Chrome, Google has now released Chrome 100, which is offered with a new logo, security improvements, enhanced features, etc. Google says that Chrome version 100 will roll out on 'stable channels' over the coming days/weeks' on Windows, Mac, and Linux operating systems. Furthermore, Google has also revealed that Chrome 100 fixes 28 security vulnerabilities, with nine being marked as 'High' severity and the rest being 'Moderate'.
Stable channels are fully tested by Google's Chrome Operating system teams and come with the least number of crashes.
"Chrome 100.0.4896.60 contains a number of fixes and improvements — a list of changes is available in the log. Watch out for upcoming Chrome and Chromium blog posts about new features and big efforts delivered in 100," reveals Srinivas Sista, Technical Program Manager, and Chrome, stated on Google Blog.

Also read: Google Pay now lets users tap-to-pay without needing a card
Among the most prominent feature is the new logo, which sports brighter colours and a larger blue circle at the centre. Furthermore, the new icon has no shadows like the previous one. Also, users will be able to trace out a 'new mute button' on tabs in the latest version of Chrome, which also comes with Multi-Screen Window Placement API I order to detect o detect multiple displays automatically.
Apart from that, Google has done away with the 'Light Mode', which the company claims was a way to reduce data usage on Android devices. For Android users, a new confirmation pop-up would be visible when closing all tabs in one go.

During mid-February, Google earlier revealed that Version 100 browsers will be first released in experimental versions (Chrome Canary, Firefox Nightly), followed by beta versions, and then finally on the 'stable channel'. However, the search giant had warned Chrome and Firefox both reaching this milestone release could break some websites until web developers account for three-digit version numbers.
"Both Firefox and Chrome have been running experiments where current versions of the browser report being at major version 100 in order to detect possible website breakage. This has led to a few reported issues, some of which have already been fixed. These experiments will continue to run until the release of version 100," as stated by Google's Chrome developers earlier.
While this the first major update by Google, last year it had announced its plans to shorten the release cycle of Chrome updates to four weeks from the current six-week period with an aim to improve security, speed and stability.

---