Vedantu's WAVE 2.0 aims to make online learning more immersive, engaging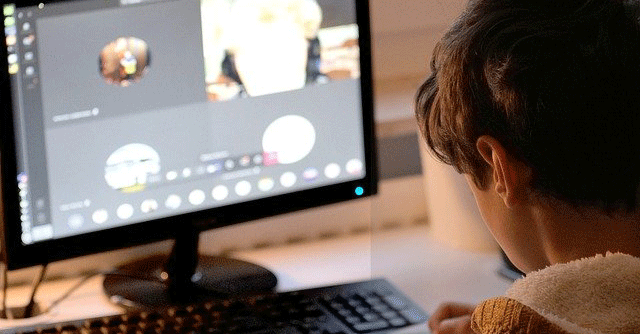 The EdTech sector in India that saw a boom time during the pandemic is banking on advanced technologies to sustain the growth momentum. Recently, online learning platform Vedantu launched Wave 2.0 -- an interactive and engaging classroom for students.
Launched at its flagship event, 'Vtopia', the Bangalore-based company said that the 2.0 version of its proprietary WAVE (Whiteboard Audio Video Environment) platform aims at inspiring every child and making quality education accessible, and creating an impact at scale in India.
"The patented technology will redefine the learning experience and performance recognition at a whole new level," the company said in a press release.

Vedantu introduced live online classes way back in 2014, at a time when it was not a rage like today. It launched WAVE LIVE Platform for which it was granted an IP Patent in the US. Since its inception, WAVE has been used by over 4,000 teachers to teach 24 million students for 70 million hours. The company witnessed students coming from over 7,300 Indian cities and towns.
The platform traces deep learning patterns of individual student and then captures click and interaction of each student in a LIVE Class – including facial emotions. It also records Teacher side data including tone/pitch analysis of a Teacher's voice, handwriting analysis, amongst multiple parameters. This data is converted into actionable insights through Vedantu's patented algorithms and custom-built AI/ML models. It measures the engagement level of each student at different points in the class and his/her learning outcomes. It also measures the effectiveness of content and teaching – making the entire teaching-learning engagement as well as content, measurable.
"With W.A.V.E 2.0., we want to create a learning experience that sparks curiosity and makes a student more immersed in the entire learning process. We are setting a new benchmark for the future of online classes while optimising bandwidth enabling millions more, who can access quality education," said Vamsi Krishna, CEO and Co-Founder of Vedantu.

WAVE 2.0 is 10 times more engaging, effective and predictable, claims Vedantu. More importantly, it is designed for transformative learning outcomes at a fraction of the cost for hundreds of students. The Made in India platform has been designed especially for the domestic market, where high-speed internet has still not reached everywhere. The company said, Wave 2.0 uses 40% less bandwidth than other platforms and aims at increasing active student participation.
---