Coimbatore, the latest to join India's smart city bandwagon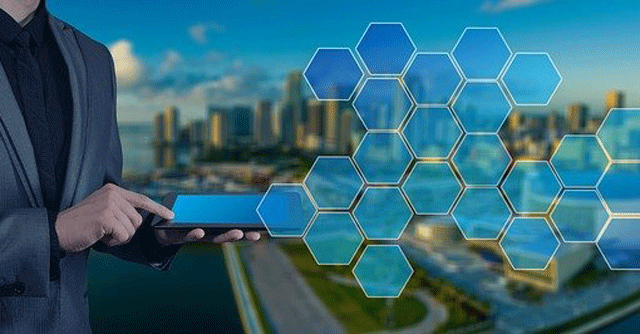 Coimbatore in Tamil Nadu is the latest city to join India's smart city bandwagon. G Square, one of South India's leading real estate developers, launched the state's first Integrated Smart City in Coimbatore spread across 120.7 acres. As per reports, it is a first-of-its-kind project in India with over 150 world-class amenities, including a helipad and a 50,000 sq. ft clubhouse.
Located along the Salem-Kochi Highway, it encompasses 1,663 villa plots and 26 commercial plots spanning over 120.7 acres, according to an FE report, which said the residential plots in the Smart City are starting from Rs 28 lakh, while commercial plots are starting from Rs 2 crore but early bird offers are also available at attractive rates.
G Square CEO N Eshwar was quoted in the report saying that this is a big and crucial milestone, wherein the company has put a lot of effort into conceptualising this Smart City project by researching various aspects like prime location accessibility as well as the latest technological advancement.

According to Eshwar, G Square City is the Tamil Nadu state's first integrated smart city with proposed hospital, school, bank, mall as well as a convenience store that is touted to be a smart community project, which would integrate both, infrastructural development and technological advancement, and also, provide some of the finest amenities at the same time.
The city of Coimbatore is part of the Union government's Smart City Mission undertaken by the Housing and Urban Affairs Ministry that was announced for developing 100 cities as "smart" ones on June 25, 2015. Cities were chosen through four rounds of selection from January 2016 to June 2018.
The purpose of the Smart City Mission is to drive economic growth as well as improve the quality of life of people. Under the mission, the government aims to focus on innovative digital technologies interlinked with its 'Digital India', providing technology solutions such as surveillance systems to reduce crime and improve safety of residents.

Projects related to e-governance, mobility, integrated traffic management and solid waste management have been envisaged. by allowing local area development as well as harnessing technology such as data analytics, artificial intelligence (AI), the internet of things (IoT), 5G and other emerging technologies.
As per the 2022 Smart city ranking, Bhopal is at number one position, with Indore at second place. The top two are followed by Varanasi, Agra, Surat, Udaipur, Pune, Kota, Tamakuru, Lucknow, Prayagraj, Ranchi, Salem, Ajmer and Kanpur. Currently, most of the smart cities in India are powered by governments and businesses to solve societal problems and deliver a common set of services.
The government has also come under criticism over the implementation of the smart cities mission, at present, the timeline for the implementation of Smart Cities Mission has been extended to June 2023 due to Covid-19 pandemic and other reasons.

The global Smart Cities Market size to grow from $457.0 billion in 2021 to $873.7 billion by 2026, at a Compound Annual Growth Rate (CAGR) of 13.8% during the forecast period. Growing urbanisation, need for efficient management and utilisation of resources, demand for fast and efficient transport and commuting as well as public safety concerns are driving global smart cities market.
Juniper Research ranked Shanghai as the top smart city in the world this year, followed by Seoul, Barcelona, Beijing and New York. The rankings were based on several smart city aspects including transportation and infrastructure, energy and lighting, city management and connectivity.
---