SMBs driving growth for cloud service providers: Oracle India MD Shailender Kumar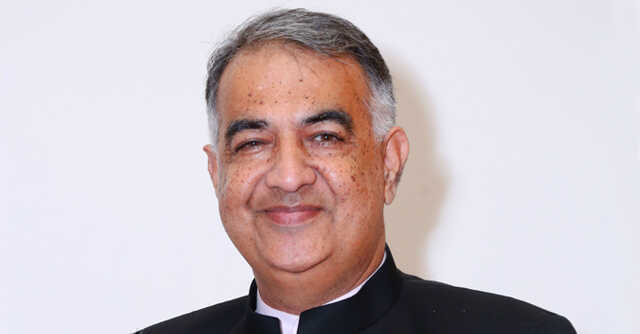 US-based technology major Oracle has been banking on India's small and medium business (SMB) market in the last five years. The sector is now one of the fastest-growing business verticals for the company. Shailender Kumar, Regional Managing Director, Oracle India, said that the company has clocked "triple-digit growth" year-on-year and added 20 new customers to its SMB base on a quarterly basis since 2018. He also discussed how SMBs across sectors are riding the cloud wave today and how Oracle is increasingly betting big on this burgeoning segment.
How do you see the adoption of cloud among Indian SMBs in the last 12-18 months?
SMBs had to fast track their digitisation agenda at an unimaginable pace in recent months, mainly owing to the pandemic and also to ensure business profitability and continuity. The exponential growth in India's digital economy is driving emerging technologies like cloud to support this speed and need for scalability of business. SMBs too are witnessing the innumerable benefits of cloud technologies in terms of cost reduction, faster time to market, and process optimisation, so they can become more robust.

What are the biggest challenges for SMBs when it comes to cloud adoption today?
We have observed that many SMBs in India have been hesitant to embrace cloud — the primary reason being their lack of awareness about the ease of cloud. Besides, lack of cloud skills, reservations on security and the incorrect understanding that it will take away jobs, are some other reasons that deter SMBs from adopting cloud. It is important for SMBs to believe that the cloud migration process can be extremely simplified and comes with dedicated teams. For example, with new innovations on Oracle Cloud Infrastructure (OCI) — a platform of cloud services that enable businesses to easily build and run a wide range of applications — many of our small business customers are able to improve their online transaction speed, analytics and performance, while reducing costs by at least 40% on average.
What's your strategy to tap into the growing SMB market in India?

A majority of our customers in India are SMBs. Around the world, from four lakh customers globally, over three lakh are SMBs. Our autonomous capabilities and a security first architecture are the primary attraction for SMBs which helps improve security, performance and reduces their costs drastically. We offer a large suite of cloud solutions and allow businesses to pay only for what they use. Our dedicated business unit in Oracle — the Oracle Digital sales team — and a specialised partner network help our SMB customers to enable easy migration to cloud.
With the pandemic accelerating digital adoption in businesses, how can SMBs in the traditional sectors embrace a digital mindset?
Unlike start-ups that are born-in-the-cloud users and are more adaptable to cloud, SMBs, have a hybrid IT setup, and have to choose the right cloud provider to realise their aspirational goals. Today, a lot of test and development environments are moving to cloud because customers don't need it on their datacentres. For example, we helped Sigma Electric, a Pune-based manufacturer of electrical fitting moved their datacentre to the cloud during pandemic. It is now seeing more than 30% improvement in performance and cost savings.

Even in the traditional sector, our SMB customers are warming up to cloud. In fact, they have started looking at a phased-wise journey to the cloud — the key workloads that need to go to the cloud becomes the first phase, the ones which can follow as and when they are ready with, becomes the next phase. On an average, our customers have experienced 40-70% faster analytics, 25-55% higher user productivity, three times reduction in deployment time and 30-60% lower costs.
Oracle is a "niche player" in a market led by Amazon, followed by Microsoft and Google. So how is SMB segment helping oracle strengthen its overall cloud business?
Oracle serves more than 15,000 customers in India across large enterprises and SMBs, across the private and public sectors and SMBs are an important and growing part of our business. We work with SMBs across sectors — BFSI, chemicals, consumer goods, engineering and construction, industrial manufacturing, education, IT/ITeS, and now even fintech and edtech. The segment is growing extremely fast, as the demand is only increasing. We're now looking to expand our market to other verticals such as retail and healthcare. These are segments where investments in technology will happen quickly and where the need to digitisation is higher.

What is oracle's overall market share in the SMB segment? What percentage of growth do you see in the next 12-18 months?
I can say, our SMB business is among our best performing business units. Our two second generation cloud regions in India — in Mumbai and Hyderabad — are helping SMB customers to do away with managing their own datacentre and disaster recovery, and yet comply with regulatory rules. TechGentsia, Light Information Systems, Focus Edumatics, National E-Repository Limited, Shanrohi Technologies, among others are already using Oracle Cloud for business growth. We will continue to focus on this segment, keep introducing new services and help build their businesses in the coming months.
---