NPCI grants WhatsApp permission to add 60 million more users to WhatsApp Pay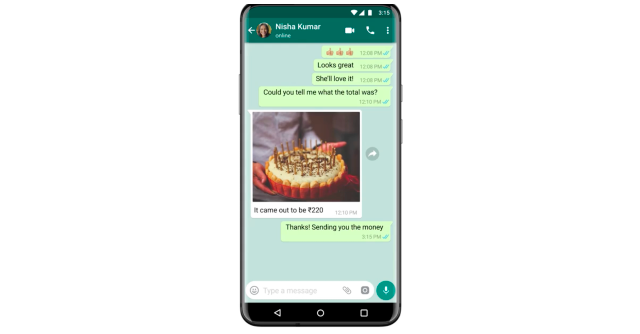 The National Payments Corporation of India (NPCI), today, allowed messaging platform WhatsApp to add another 60 million users to its payments service. The Meta (formerly Facebook) owned company had launched its UPI-based payments service, called WhatsApp Pay, back in 2020.
At the time, the NPCI had allowed the company to add only 20 million of its over 400 million users to the service. According to data portal Statista.com, India is WhatsApp's largest market, with over 480 million users.
The Meta owned company had acquired NPCI's approval for its payments products after a gruelling legal battle that lasted close to two years. The company first started the WhatsApp Pay service in beta back in 2018 with a million users. However, it ran into trouble over the Reserve Bank of India's data localisation rules, which is required of all payments providers in India.
The NPCI finally granted WhatsApp the right to rollout its service in November 2020. Alongside, the regulator also created a rule barring any one provider to amass control over more than 30% of the consumers in the Indian market.
The UPI payments market in India is led by PhonePe and Google Pay, which together account for over 70% of the market. Experts have said earlier that WhatsApp's entry would be a major threat not only to these firms, but also to companies like BharatPe and PayTM, who also compete in this space.
According to data from the NPCI, Google Pay accounted for 1838.12 million UPI transactions in March this year, with a total value of Rs. 338.873.25 crore. On the other hand, PhonePe handled 2527.15 million transactions, worth over Rs. 471,401.26 crore in the same period.
Raising the cap will allow WhatsApp to reach 100 million users now, the NPCI said in a statement.
---