Elon Musk offers to buy Twitter for $43 bn; Here's what you should know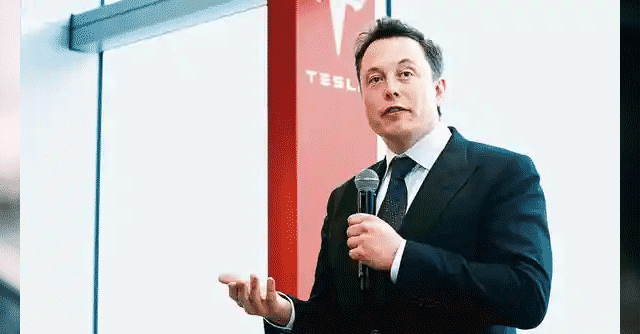 Tesla CEO Elon Musk has offered to buy Twitter for about $43 billion, only days after rejecting to join the social media company's board.
The Tesla boss said, "Twitter has extraordinary potential, I will unlock it."
Musk also said he believes Twitter "will neither thrive nor serve societal imperative in its current form. Twitter needs to be transformed as a private company."

"If the deal doesn't work, given that I don't have confidence in management nor do I believe I can drive the necessary change in the public market, I would need to reconsider my position as a shareholder."
Twitter has confirmed it has received an unsolicited, non-binding proposal from Musk to acquire all of the company's outstanding common stock for $54.20 per share in cash.
A filing with the US financial regulator appeared to show messages from Musk to Twitter's board, showing that he had raised the idea at the weekend that the business should go private.

Musk further clarified that he will not be a mute shareholder in Twitter. "My offer is my best and final offer and if it is not accepted, I would need to reconsider my position as a shareholder."
According to the Bloomberg Billionaires Index, Musk's wealth is worth $249 billion, making him the richest person globally. This compares with Twitter's valuation of $37 billion.
Musk is also one of Twitter's most-watched personalities and has been outspoken about changes he would like to consider through the social media platform. The company offered him a seat on the board following the announcement of his stake, which made him the largest individual shareholder.

Nonetheless, Musk's sometimes erratic behaviour leaves a question mark on whether the deal will finally happen.
"Musk's offer of $54.20 per share is a punchy 38% higher than when he disclosed his initial stake but is still 30% below the share price highs of last year," Ben Laidler, global markets strategist at eToro, Israeli social trading and multi-asset brokerage company told Reuters.
He added, "This opens a battle for control between new CEO Parag Agrawal, who is trying to engineer a company turnaround, and Musk's view that Twitter will 'neither thrive nor serve (its) societal imperative in its current form'."

Musk might call this a "best and final" offer, but the CEO of Tesla has a history of changing his mind - the most recent example being his decision on joining the company's board.
On April 11, Agrawal mentioned in a Twitter post that "Elon has decided not to join our board," but also warned of "distractions" ahead.
Twitter, in a statement, on Thursday, said it would "carefully review the proposal to determine the course of action that it believes is in the best interest of the Company and all Twitter stockholders".

Musk, in his offer, said if his takeover is rejected he "would need to reconsider my position as a shareholder."
As the Musk-Twitter debate heats up, we need to wait and watch this space.
---