Meta will charge developers a 47.5% fee for selling items on its Horizon Worlds metaverse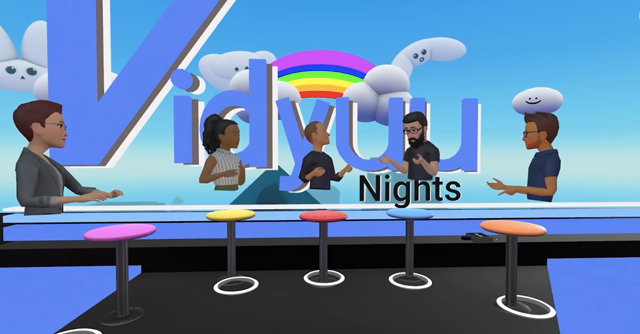 Earlier this week, Facebook's parent company Meta announced a pilot programme for developers to build items for its metaverse, Horizon Worlds. In a statement announcing the programme, a Meta spokesperson said that such monetisation tools would be "steps toward our long-term vision for the metaverse, where creators can earn a living and people can purchase digital goods, services, and experiences."

However, while Meta allowing developers to monetise items in its virtual world could be an interesting new avenue for creators to earn, a report by CNBC has revealed that the platform will also impose a hefty charge in exchange for letting developers sell on Horizon Worlds.
According to the report citing a Meta spokesperson, the company will charge a whopping 47.5% fee for any item that a creator sells on Horizon Worlds. This fee will include a 30% 'hardware platform fee' in order to list the item through the Meta Quest Store, which is the portal for any apps and services sold for Facebook's Oculus Quest virtual reality hardware. The remaining 17.5% will be charged by Horizon Worlds.
The report has caused developers to call out the Facebook group for the allegedly massive commission that it will charge creators looking to sell items on its platform. A key part of metaverse concepts lie in allowing creators to sell art, products and items as non-fungible tokens (NFTs), but no major NFT marketplace right now charges such astronomical fees from developers for selling their work.

For instance, popular NFT marketplace, OpenSea, charges a 2.5% commission for allowing creators to sell their work through the platform.
Facebook itself has been a vocal opponent of the 30% commission charged by Apple and Google for in-app purchases through the respective app stores. The company has lobbied to have the two tech giants allow third party payment options through their stores – a factor that many developers have already pointed out on social media platforms.
Meta and Facebook chief, Mark Zuckerberg, has previously spoken about creating alternative payment avenues for creators so that they can bypass the "difficult" commissions charged by Apple and Google. However, his own clause appears to be charging even more – nearly half of what a creator could be selling an NFT on Horizon Worlds for.

Meta is yet to issue an official statement on the commissions it plans to charge for sales on Horizon Worlds. The company maintains that the monetisation tools on its metaverse will remain available to a small set of creators for now, so there could be room to revise these charges once the ecosystem opens up.
---