Polygon earmarks $20 million for its carbon-neutral initiative this year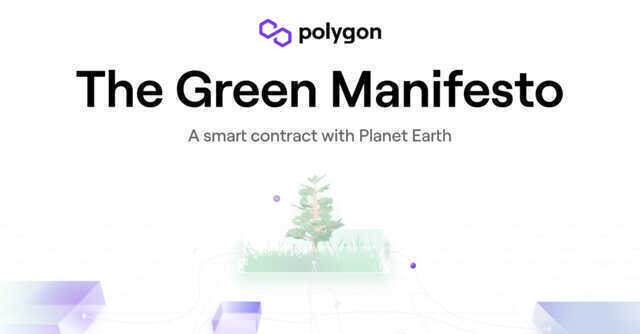 Blockchain firm Polygon has announced that it is creating a 'climate offset vertical' — "Green Manifesto: A Smart Contract with Planet Earth"— within its ecosystem to become carbon neutral and climate positive. The company has pledged $20 million to a series of community initiatives, including funding projects that utilise technology to combat climate change.
"Today marks the start of a new, sustainable era for the Polygon ecosystem — the core team has committed to eliminating all of the network's carbon debt going back to inception and making the chain climate positive into the future," as mentioned by Polygon on its official site.
"Polygon's Green Manifesto announced today is part of a broader vision for sustainable development that includes the plan to achieve carbon-negative status in 2022," it added.

As the first step, Polygon is buying $400,000 worth of high-quality and traceable carbon credits, the equivalent of roughly 90,000 tons of CO2 emissions. It will then 'selectively' retire the offsets within the carbon token pools that meet the highest standards for additionally and positive environmental impact, as revealed by the company.
Polygon is also partnering with KlimaDAO, a decentralized collective of environmentalists, developers, and entrepreneurs. The Bangalore-based firm will purchase the credits via KlimaDAO's on-chain carbon market, Klima Infinity, and retire them using its offset aggregator decentralized app, as per its revelations.
---