Time to take sustainable businesses mainstream?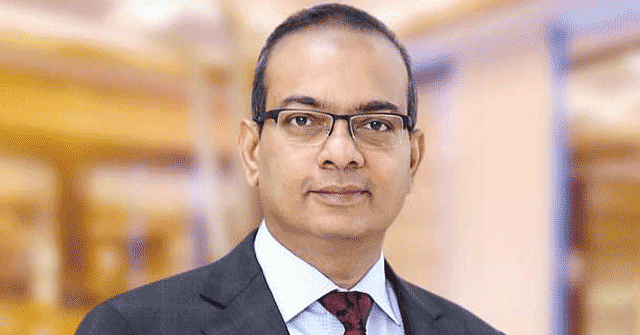 When Larry Fink, Chairman and CEO of Blackrock, the largest asset manager in the world, sent this letter to corporate CEOs and investors in his company, he packed a punch with this profound line. "There is no company whose business model won't be profoundly affected by the transition to a net zero economy."
Today, the intent among businesses and their customers is very clear. Environment, Sustainability and Governance (ESG) is core to business value. Turning in profits alone is not enough. We must make a positive impact on the world and society we live in.
Banks such as JP Morgan Chase, Citi, Morgan Stanley and Bank of America are investing huge amounts, ranging from $1 trillion to $2.5 trillion, in terms of clean technologies and sustainable development, covering the areas of affordable housing and improving racial equity.

At the COP26 meeting in November 2021, a group of 450 enterprises, co-chaired by Michael Bloomberg and former Bank of England head Mark Carney, formed the Glasgow Financial Alliance for Net Zero.
Today, sustainability is not a serendipitous 'aha moment'. It shows an organization's capability to shift its thinking around the cost-benefit equation and an acknowledgment that sustainability goes beyond costs, reporting and compliance.
It is a firm belief that we live on a planet with limited resources, which we cannot continue to consume without plans to replace them. In terms of the bottom line, it goes beyond a single dimension to the triple bottom line of people, planet and profits.

A purposeful roadmap to sustainability
While most businesses are not born sustainable, they can learn through experiences. Through their journey, they can combine operational excellence and holistic thinking to create value and innovative products. Consciously they can balance purpose and profit and create socially impactful business models.
Fortunately, there is an increasing willingness to change the status quo, and that is a big first step. Translating intent to reality rests on the answers to five important questions.

What is your business vision?
This brings both purpose and specificity to organizations. It enables them to draw a big picture on the kind of sustainable business that can be achieved, even if the nuts and bolts of the answer are not clear at the beginning.
UK aviation's determination (even amidst a pandemic-led disadvantage) to push ahead with its vision of a sustainable aviation roadmap is highly laudable. They plan to achieve this vision by improving operational efficiency, switching to sustainable aviation fuel, building next-gen aircraft and managing residual emissions. To this end, Virgin Atlantic's technology-driven initiatives in the area of direct air capture of CO2 are very exciting.

How can you make a positive impact?
Involving and positively influencing the immediate and larger community is vital to creating the right impact.
Intermarche's honest and innovative campaign to sell quality but disfigured fruits and vegetables greatly impacted the perspectives of 13 million people in France on food wastage. This, in turn, boosted their store traffic by 24 percent and fruit and vegetable sales by 10 percent.

Who can be your right stakeholders?
They can be employees, suppliers, and even customers. Leveraging their motivations and aspirations can make the shared journey extremely satisfying.
Global Himalayan Expedition creates life-changing experiences for its travellers by making them passionate collaborators in developing local communities. In fact, one of their groups used their technology expertise to build a solar microgrid in off-grid mountain villages.

What will your strategies and actions be?
The answer to this question backs the intent with firm action and realizes the value organizations commit to create.
Zoho's anthem of "a private company with a public vision" combines economic growth with developing human resources and talent in local communities. This has now become a shared vision among Zoho employees. Similarly, Seattle-based Theo Chocolate is committed to fair trade and ethical sourcing in creating the finest artisan chocolate. Their credoof shared 'value for-profit' is backed by solid action. They work with farmers to teach them better practices and give them higher prices to sustain a better livelihood. In turn, they receive the best quality in the chocolates they procure.
How will you measure success?
It is essential to know how far the journey to sustainability has progressed. When done right, businesses will discover that sustainability can indeed be a huge source of competitive advantage.
British explorer Robert Swan got it right when he said: "The greatest threat to our planet is the belief that someone else will save it." The buck does stop with us, period. So, let's roll up our sleeves and create the best future for our planet and its resources. Large, medium, and even start-ups, continue to show us how it can be done. Because, small or big, every effort to make even the smallest change towards sustainability can make a huge difference.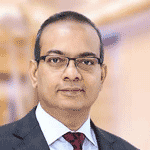 Keshav R. Murugesh
---
Keshav R. Murugesh is the Group chief executive officer at WNS Global Services
---