Jio Institute introduces one-year course in AI and Data Science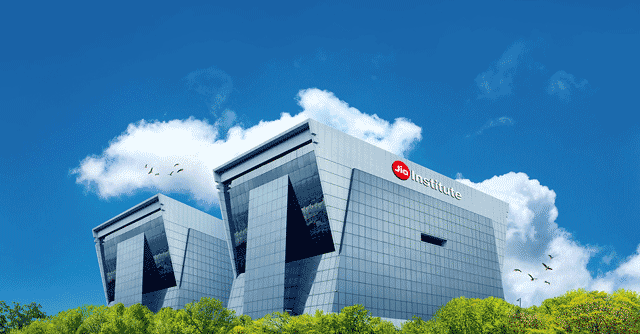 Jio Institute has started inviting applications for a one-year full-time Post-Graduate Programme (PGP) in Artificial Intelligence & Data Science (AI & DS). The institute revealed that the programme is designed for early-career professionals who aspire to become full-stack data scientists — well equipped for a variety of roles including AI Researchers, Data Scientists as well as industrial and societal entrepreneurs.
The announcement comes at a time when there is a growing demand for new-age digital skills in emerging technologies such as big data analytics, AI, machine learning, cloud computing, cybersecurity, the internet of things (IoT) and robotics. While AI is being increasingly adopted by organisations to exponentially enhance products and services, data and customer profiles are being used to communicate seamlessly with customers.
A joint report by Nasscom-Zinnov claims that while there is a paucity of 14-19 lakh tech-skilled manpower by 2026, AI, Big Data analytics, IOT and cloud computing are the most in-demand domains and will witness a shortfall of 1.5 lakh, 80,000, and 1.7 lakh domain professionals, respectively.

Nasscom has separately also reported that AI and Data Science have the potential to add $450-$500 billion to India's GDP by 2025. The industry body also claimed that India can become a leader in building a holistic data utilization and AI ecosystem, especially at a time when the economy has faced a setback due to the Covid-19 pandemic.
"Data and AI's true potential emerges from its ability to drive transformation across multiple sectors through a diverse range of applications," Debjani Ghosh, President, Nasscom had earlier said in a statement.
---