Bank of Russia to pilot digital rouble for settlements in 2023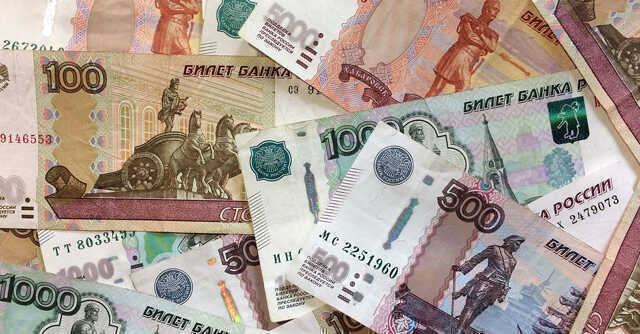 Russia's monetary authority is planning to create a digital rouble for international payments by 2023. The country is also looking to expand the number of countries that accept its banking cards (like Visa and Mastercard) that are run by its central bank.
With Russia being cut off from the major global financial systems by western sanctions, the country is now exploring alternative ways to make key payments in Russia and overseas.
The Governor of the Bank of Russia, Elvira Nabiullina, said that the central bank intends to start transactions with "real-world digital" rouble next year.

Central Bank Digital Currencies (CBDCs) are digital currencies that will be issued and regulated by central banks. Unlike cryptocurrencies, CBDCs are under the control of central banks and are essentially the digital form of a country's fiat currency.
While speaking to Russian lawmakers at the Lower House of the Parliament, the official stressed upon the significant role the new currency is going to play.
Along with the digital rouble project, Nabiullina said, Russia is looking at countries to accept its MIR banking cards. MIR is a local alternative payment system to Visa and Mastercards as both the companies have stopped operations in the country after its Ukraine invasion. The Central Bank of Russia (CBR) plans to begin testing settlements next year.

"The digital rouble is among the priority projects. We have fairly quickly created a prototype… now we are holding tests with banks and next year we will gradually have pilot transactions," said Nabiullina.
The CBR has been working on developing a CBDC for more than a year. It launched a prototype of the digital Ruble platform in December 2021, wherein 12 commercial banks showed interest in participating in the pilot program.
"We quickly created a prototype of the digital Ruble, now we are already testing with banks. Next year we will gradually carry out pilot settlements in the real economy with the digital Ruble," Russian news agency, TASS quoted Nabiullina as saying.

Nabiullina further said the digital rouble will generate fresh avenues and opportunities for Russia, its citizens and businesses. The government will use it for payments to back certain sectors of the economy and the social sphere.
While transfer between individuals will incur no cost, paying for goods and services will call for a low commission of 0.4-0.7 per cent.
Russia isn't the only country planning a CBDC though. The Reserve Bank of India (RBI) also plans to launch a CBDC this year. Finance Minister Nirmala Sitharaman had said earlier that the government sees "clear advantages" and that a CBDC could better enable large transactions between countries, two institutions and even different central banks.

According to American think-tank, the Atlantic Council, 87 countries are considering issuing a CBDC, as of March 2022. This includes countries like the Bahamas, Nigeria and seven countries in the Eastern Caribbean Union, who have already rolled out CBDCs.
---